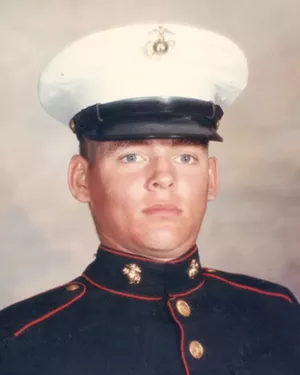 Joseph Henry "Joe" Rivers
Joseph "Joe" Henry Rivers, 67, passed away Feb. 22, 2015 in Venice, Florida. Joe was born on Aug. 3, 1947, the son of Robert and Katherine Rivers in Burlington, VT.
He graduated Burlington High School in 1966 where he was an outstanding three-sport athlete, holding state track records in the mile and two-mile. He then enlisted in the Marine Corps and served a tour in Vietnam. After his military service he graduated from Champlain College, and later attended Indiana State University Evansville where he received a scholarship to play basketball. He worked for 18 years at the American Red Cross in Evansville, Indiana. In 1994 he moved back to his hometown where he worked at UVM. He was known by some as the "Zamboni man" at Gutterson Fieldhouse and Cairns Arena where he collectively worked for over a decade. Joe enjoyed being an amateur ornithologist and cherished his children and grandchildren.
He is survived by his three children Nicole Brown, Augustus and Andrea; three brothers, Bob (Judy), Mike (Sharlene) and Tom (Nancy); two sisters, Kathy Libby (Paul) and Mary Tilley; four grandchildren, Nina and Nora, of Paducah, KY, and Charlie and William, of Springdale, AR; and his longtime partner, Toni Trono. His love and humor will be missed.
A memorial visitation will be held on Thursday, June 11 between the hours of 4 and 6 PM at LaVigne Funeral Home in Winooski. He will be laid to rest at 1PM on Friday, June 12 at the Vermont Veterans Memorial Cemetery in Randolph. Condolences and memories can be shared online at ForeverMissed (http://joerivers.forevermissed.com). Memorial donations may be to the Wounded Warrior Project (http://woundedwarriorproject.org), 4899 Belfort Road, Suite 300, Jacksonville, FL 32256.