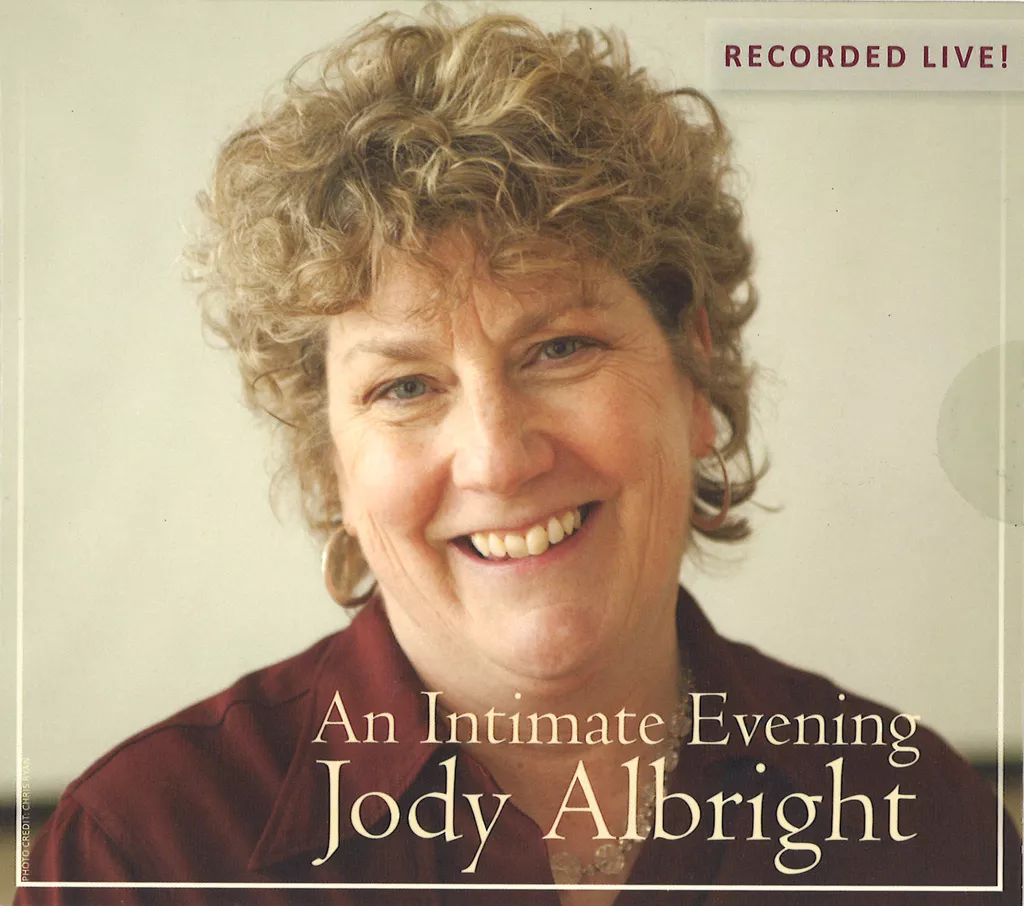 (Self-released, CD, digital download)
Jazz singer Jody Albright has been cooing and crooning on local nightclub stages since the 1980s, often as a member of local hepcats collective Pine Street Jazz and with her own backing group, the aptly named Fabulous Band. Surprisingly, her recently released CD, An Intimate Evening, is actually her first. Composed of a mix of jazz and blues standards of both wide and narrow renown, and recorded live at a 2013 show at Burlington's FlynnSpace, Albright's debut proves worth the wait.
It almost feels unfair to call her new album a debut. Albright sings with all the elegance and technical savvy one would expect of a veteran jazz singer and experiences few, if any, of the youthful pitfalls common to debut efforts. That's obviously in part due to her decades of experience. But perhaps equally important was her choice to record the album where she's most comfortable: onstage.
The record exudes vitality thanks to its live setting. Albright's performance is not perfect. Her pitch wavers in moments, and sometimes she runs out of breath at the ends of phrases. But those minor — and infrequent — flaws add a humanizing charm. Combined with her band's sensuous grooves and the frequent outbursts of audience applause, the album makes it easy to close your eyes and be transported to some smoky New York City jazz club.
Albright's alto is thin but pleasant, and her delivery has an agreeable, girlish quality that's playful and light. This is evident on most of the record's cuts, but particularly on lively numbers such as album opener "Don't Set Me Free," and "Nobody Else But Me," "Don'cha Go 'Way Mad" and "Meet Me With Your Black Drawers On." But Albright is equally effective in more intimate, heartfelt moments, as on the ballads "You're My Thrill," "How Deep Is the Ocean" and "Ev'ry Time We Say Goodbye."
Albright is certainly the star of the show, but An Intimate Evening is a worthy listen also to check out her band, which features some of the area's finest jazz players. Geza Carr (drums) and John Rivers (bass) form an airtight rhythm section. Pianist Peter Krag tinkles the ivories with feather-light restraint. Greg Matses interjects sly guitar accents. And horn players George Voland (trombone) and Jake Whitesell (tenor sax) shine throughout.
Still, Albright rightly remains the focus. Her interpretations of the works of George and Ira Gershwin, Cole Porter, Ray Charles and others — nearly all arranged by Dan Skea — don't reinvent the canon of classic vocal jazz. But Albright doesn't have to. It's enough to have her simply lend her familiar voice to those beloved, time-tested tunes.
An Intimate Evening by Jody Albright is available at cdbaby.com.