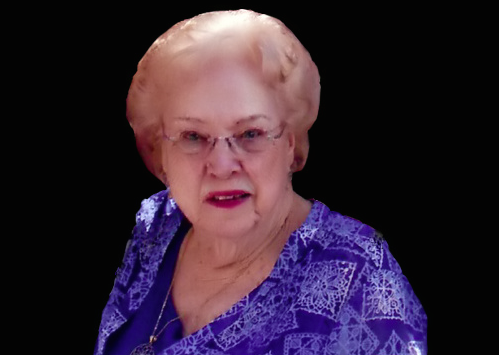 It is with great sadness that we announce the passing of an incredible woman who touched and influenced many lives. Joanna Alice Campbell, 85, passed away peacefully with her beloved family by her side. She was born April 5, 1928 in Randolph, NY to Lowell and Ruth Crooks. Joanna enjoyed her family, cooking, a great book and spending time with her family. She will be fondly remembered for her laughter and quick wit.
She married Bernard R. Campbell on August 25, 1951, with whom she raised three children; Kerry (John) Plunkett, Lisa (Stephen) Rogers, and Matthew (Anne) Campbell. Besides her children and their spouses, left to cherish her memory are 8 grandchildren; Matthew (Jackie) Plunkett, Padraic McKenzie, Andrew Plunkett and partner Matt Hooper, Will McKenzie, Molly McKenzie, Alexia Campbell, Kaley Campbell, and Grace Campbell, two Great Grandchildren, Emma Flanders and Carter Plunkett, her sister Reah Wilcox, and countless friends.
She was predeceased by her husband Bernard and brother Russell Crooks.
A Mass of Christian Burial will be held 11:00AM Monday March 31, 2014 at St. Mark's Catholic Church. Burial will follow at Resurrection Park Cemetery. Per her request there will be no public calling hours. Online condolences may be shared with the family at lavignefuneralhome.com. In lieu of flowers donations may be made to the Burlington Firefighters Association, PO Box 1597, Burlington, VT 05401. Arrangements are under the care of LaVigne Funeral Home.