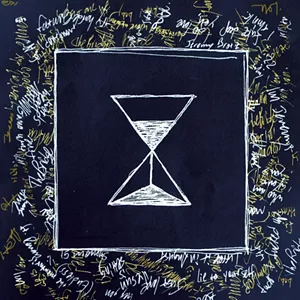 [Jeremy Brotz], Knowing Time
(Self-released, digital download)
Taking a chance on a new endeavor takes guts and can lead to (sometimes harsh) criticism. Take "Beverly Hills, 90210" actor Brian Austin Green's stab at a rap career. His 1996 album One Stop Carnival was so poorly received that in 2010 — 14 years after its release — it wound up on a Forbes listicle of celebrity music flops with albums by the likes of Kevin Federline and David Hasselhoff.
On the other hand, a creative leap can pay off by revealing fresh talent and potential. Lucky for local listeners, this is the case for Burlington musician [Jeremy Brotz], who released his debut EP, Knowing Time, on June 21. (And yes, the brackets around his name are intentional.)
Brotz, a 20-year-old Middlebury College student, cut his teeth onstage performing with local companies Very Merry Theatre and Flynn Youth Theater. He swaps show tunes for indie-pop anthems on this five-song collection.
The EP kicks off with the coming-of-age tune "??". The Burlington native contemplates his identity over electronic beats, finger snaps and acoustic guitar playing. Lyrics such as "I'm falling into a canyon between who I am and the kid in the mirror" will likely strike a chord with young listeners.
Originally released in February under the moniker Xynz, the love song "Blink." includes a rain-like sound effect that gives the feeling of being comfortably cloistered indoors with a companion.
While Brotz's sound is more Dirty Projectors-lite than Canadian bro rocker, I couldn't help but think of the lyrics to Nickelback's "Photograph" when I heard the opening lines of "August.": "I found a box of pictures / Scattered memories on the floor / My arms around a best friend / I don't know anymore." Old snapshots are perhaps too obvious a gateway to memory lane, but the song's message is inspiring. As you grow up, you can, as Brotz sings, "either hit the ground or learn to fly."
At just five tracks, the EP is short but sweet. Each song sounds detailed and deliberate. Electronic beats are the backbone throughout, while keyboard, acoustic guitar and layered vocals à la Imogen Heap drive home the emotional element.
Knowing Time is Brotz's showcase for his self-taught skills in writing, producing, recording and mixing. Aside from select background vocals performed by friends, all of the sounds are his. Though moments may be overly produced — some unnecessary glitch effects in "August." distract from the melody — Brotz's debut effort should put him on the "ones to watch" list for Vermont music fans.
Knowing Time is available on iTunes, Spotify and other digital streaming services.