The Burlington Book Festival isn't generally a hotbed of controversy. But the literary gathering, which returns for its 14th year on Friday, October 12, drew headlines earlier this month when founder Rick Kisonak scheduled Garrison Keillor for a fundraising event. (Disclosure: Kisonak is a freelance film critic for Seven Days.) Multiple women have accused the former "A Prairie Home Companion" host of sexual harassment, and when word got out about the BBF booking, locals unleashed a social media firestorm. Relenting to public opinion, Kisonak cancelled Keillor's appearance, a decision that in turn drew media attention.
Controversy aside, the festival will bring two dozen celebrated authors to the University of Vermont Alumni House this weekend. "The simple mission has always been to put on a free community celebration of the written word," Kisonak said.
Among the fest's authors are Pulitzer Prize-winning poet Sharon Olds; noted postmodernist scribe Mark Leyner; and Arjun Singh Sethi, whose 2018 nonfiction book American Hate: Survivors Speak Out offers tales of racism, sexism, homophobia and xenophobia. Programming also includes writing workshops, a film screening and a panel discussion exploring publishing options.
In the end, it's all about the authors. Because when was the last time you sat down and let someone read to you? Here's a quick look at three options for doing just that this weekend.
Sharon Olds
Friday, October 12, 7:30 p.m.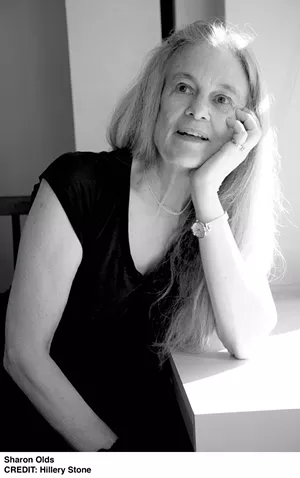 Olds' 2012 book Stag's Leap: Poems, a chronicle of love lost, won her the Pulitzer Prize for poetry. The book is named for the California winery — and perhaps for wines drunk during a relationship's unraveling.
At just 112 pages, the volume reads as juicy poetic pulp, dark and addictive. Stag's Leap offers an intimate look at the writer's most private ruminations from difficult days: the parceling out of household objects when her husband leaves; recollections of early love's selfishness; a morning spent reading the newspaper, desolate in her aloneness.
As is often the case with poetry, Olds' vivid verse is best consumed aloud. Giving voice to the words lets them land with their full gravity.
Bethany Morrow
Saturday, October 13, 10:30 a.m.
What if you could remove your unwanted memories? What if you could quarantine a bad experience in a separate body that would house that memory only, expiring when the memory's resonance subsided? What would happen when one of those quarantined memory-bodies formed her own new memories, to grow and experience the world in her own way?
That's the premise of Bethany Morrow's debut science-fiction novel, MEM, set in a lushly detailed 1920s Montréal.
The book was inspired in part by the science of cloning animals, Morrow told Seven Days. "For me, cloning in the real world is really boring. It's not cloning, it's just making a twin." That's because a "true" clone would share all of the original's memories, experiences, feelings and thoughts. "I shouldn't have to tell my clone anything," Morrow added. "It should be all of me, up until the present day."
On the flip side, what if clones weren't a way to share memories but a way to dispose of them? "What would that look like?" Morrow asked rhetorically.
The Plattsburgh-area writer takes a grain of reality and stretches it to its dramatic fictional end. "For me," Morrow said, "it's not really interesting until it's disturbing."
Tanya Lee Stone
Saturday, October 13, 12:30 p.m.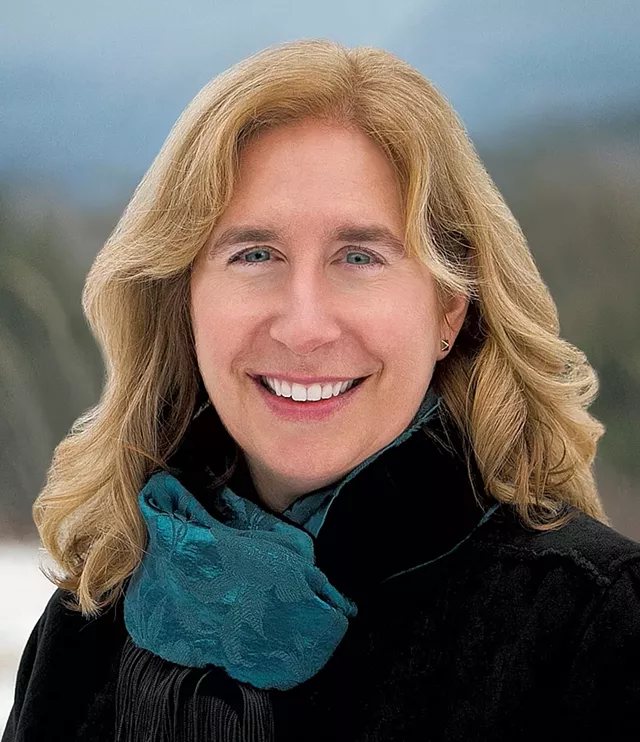 When Champlain College professor Tanya Lee Stone saw the 2013 film Girl Rising, about the educational barriers young girls face worldwide, she was sure the movie hadn't told the whole story. "I knew that there must have been a huge amount of information that wasn't tackled in that medium," she noted. "So I contacted the producers and said, 'I think this topic needs to be a book.'"
Early in her career, Stone wrote quick-reading volumes about animals and science for children. But, through more than a dozen titles for young and teen readers in the past 10 years, she has worked to tell the personal stories of women and people of color.
Her subjects? The first African American paratroopers in World War II; Ruth Handler, inventor of the Barbie doll; jazz vocalist Ella Fitzgerald; aviator Amelia Earhart. Published in 2017, Stone's (re)telling of Girl Rising, subtitled Changing the World One Girl at a Time, follows 30 girls in developing countries. Their stories reveal in excruciating detail the social and structural impediments to their upward mobility.
Then, the book offers a way forward. "The third part of the book is really a call to activism," Stone said, adding that it makes an impact at her public appearances. "If I speak to 100 people in a room about these issues, and if I can fire them up about it," she observed, "then that's 100 more people who can go out and make their own impact in the world."