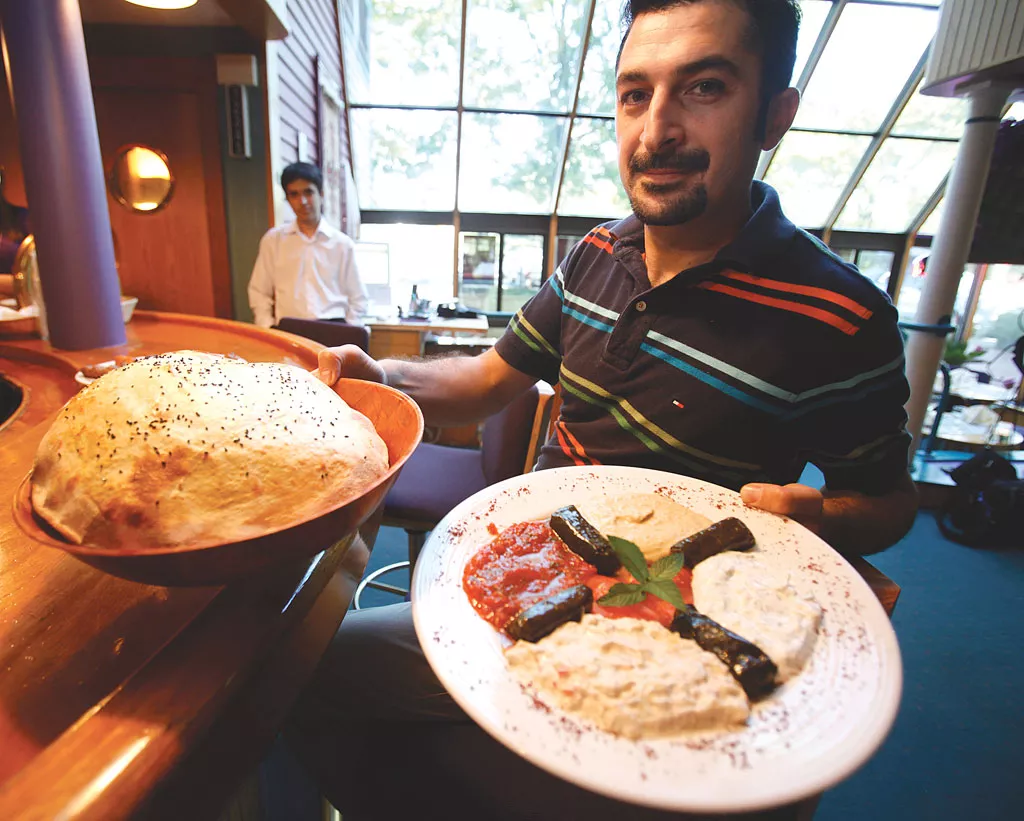 File: Jordan Silverman
Vural Oktay holding a meze platter
Come January, the Church Street space housing Das Bierhaus in Burlington will be transformed into new digs for Essex's Istanbul Kebab House. According to Peter Yee at Yellow Sign Commercial, who brokered the deal, Kebab House owners Vural, Hasan and Jackie Oktay closed the sale this week. "I think it'll be great for Burlington," Yee says. "They've got quite the following."
Via phone, Jackie and Vural say that the new space represents a move, not an expansion. In addition to the original Essex location, which they will close, the Oktays currently own and operate the Tuckerbox Café in White River Junction.
As for the new Burlington restaurant, menu details are scarce, but Jackie Oktay says that, like its predecessor, it will offer authentic Turkish food. "We may format it more like Tuckerbox," she adds, but declines to get too specific, pending meetings later this week during which the owners will iron out their business plan. "Breakfast, lunch, dinner ... late night?" Vural muses. "We're not sure, but we have so many great things to bring to Burlington. There's a lot of excitement."
As for the space, Jackie says the changes will be mostly cosmetic, and that, come summer, the new owners will make full use of the rooftop patio.
And the fate of Das Bierhaus? According to its Facebook page, the German restaurant has been closed since December 2 "so that we can take care of a few things (inspections, etc.) required for our annual renewals." Bierhaus owner Nick Karabelas did not immediately return calls for comment.
The original print version of this article was headlined "Das Kebab House"