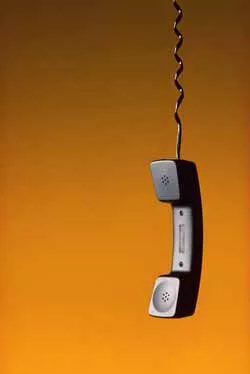 Editor's Note: Peter Freyne is on vacation this week.
Michael Mukasey, President Bush's nominee to replace Alberto Gonzales as attorney general, may have to wait for his confirmation hearing. Last week, Senator Patrick Leahy suggested that the hearing could be delayed unless the White House turns over documents related to its secret wiretapping program. This is the latest in a long struggle by Vermonters and others to figure out the extent to which the government has been secretly wiretapping American citizens without proper judicial oversight. It is unclear to what extent the government's program has violated both federal law and the constitution.
A central question for Vermonters is whether our local telecom companies, including Verizon and AT&T, have been helping the federal government in these efforts. There is mounting evidence that private telecom companies have been secretly aiding the government. One example: Last month, National Intelligence Director Mike McConnell told a little newspaper in Texas that telecom companies have been collaborating with the government in wiretapping American citizens. In the interview, which drew national attention after the El Paso Times posted the transcript on its website, McConnell confirmed the government was monitoring "thousands" of communications overseas, as well as "100 or less" individuals in the United States.
One of those under secret surveillance could be St. Johnsbury Attorney Robert Gensburg, who represents a prisoner at Guantánamo Bay and often calls Afghanistan on behalf of his client. Last week, Gensberg testified before the Public Service Board that he believes his phone may be tapped by the feds. His phone began acting strangely after he began representing the detainee, he explained — it would make buzzing sounds and sometimes go dead. A technician found that wires on the phone line had been transposed, and Verizon refunded Gensberg $4.42 but didn't explain how or why the problem happened.
It's likely the Vermont attorney's concerns are absolutely valid — this wouldn't be the first time the Bush administration has targeted lawyers who represent Guantánamo detainees. In January, Charles Stimson, Deputy Assistant Secretary of Defense for Detainee Affairs, said he was shocked that many of the nation's top lawyers were representing detainees. He named many of the law firms involved, with the hope that private corporate clients would tell their lawyers to stop this work or lose their business. These remarks — and a subsequent Wall Street Journal article that released more names and also called for consequences against the lawyers — were intended to discourage attorneys from challenging the government.
Thus, it seems entirely plausible that domestic surveillance would target lawyers such as Gensberg. The government has lost nearly every case in which the president has claimed he has unlimited power when it comes to national security. Discouraging lawyers from continuing to bring these cases, and exploiting secretly obtained information about them and their clients, may all be part of the administration's efforts to chill dissent and discourage legal challenges to the government's policies. The war on terror likely includes a war on attorneys.
Gensberg is hoping the Public Service Board will inquire into his allegations as part of its broader investigation into the spy program. Last year, Governor Jim Douglas and Commissioner of Public Service David O'Brien ordered the PSB to investigate whether phone companies Verizon and AT&T supplied the National Security Administration (NSA) with information about Vermonters without a warrant. In one of his most admirable decisions opposing the Bush administration, Douglas said, "I do want to know the answers. Vermonters care deeply about their right to privacy, the civil liberties they enjoy. We don't need our privacy invaded by the federal government or by telecommunications companies."
If the allegations about telecom companies providing secret information to the government hold true, those companies would be in violation of state consumer-protection laws, subjecting them to heavy fines as well as further regulation.
The feds are trying to stop this and similar investigations in a handful of other states, and have filed suit in federal court to do so. The government argues that any information about the NSA program would reveal state secrets and put national security at risk. Verizon and AT&T have also intervened, arguing that they have a First Amendment right to turn over any information they want to the government. The case involving Vermont has been consolidated with others — individuals and organizations, such as the American Civil Liberties Union, that the government wants to prevent from gaining information about its warrantless wiretapping program.
Thus far, the federal judge hearing these cases has refused to grant requests to halt the investigations, saying the government needs to provide more specific reasons for its national-security claims. And a three-judge panel that recently heard appeals in these consolidated cases was openly skeptical of the government's position. No doubt the statements McConnell made to the El Paso Times confirming phone companies' complicity will only bolster Vermont's and others' standing.
In the meantime, Congress and the president may take some of the wind out of efforts to hold companies liable for violating their customers' privacy rights. Just before summer recess, under intense pressure from the White House, Congress passed a bill called "Protect America Act" — which, just like the PATRIOT Act, has a highly questionable, if not an oxymoronic, title.
The PAA expands the power of the Foreign Intelligence Surveillance Act by allowing for the increased monitoring of American citizens who communicate via telephone and email outside the United States. The act, which was opposed by Vermont Senators Leahy and Bernie Sanders and Congressman Peter Welch, is set to expire in six months. National Intelligence Director McConnell and President Bush have been urging Congress to make the PAA permanent. As part of that effort, they want to grant immunity retrospectively to telecom companies for cooperating with the wiretapping effort.
Not surprisingly, the campaign to shield telecom companies from liability is being promoted by the industry itself, which fears huge damage awards if they are found to have turned over customer records without a warrant. If the telecom industry's intense lobbying efforts are successful, the PAA would effectively stop any inquiry by the Vermont Public Service Board or any court concerning whether companies violated the law when they cooperated with government officials.
Of course, the push for immunity raises the question of why telecom companies need it. The fact that they are protesting so much suggests they did exactly what the law forbade them to do: turn over customer phone records and wiretap lines without authorization from an independent court. Furthermore, granting immunity suggests that the companies had no option but to comply with government requests.
Yet, Qwest Communications has publicly refused to comply with NSA requests for records without warrants. So, didn't Verizon, AT&T and other companies involved have a choice whether to disregard the law and the privacy of their customers? Given that Qwest is the only company to have refused government requests, the scope and breadth of the industry's complicity with the NSA may be far greater than most Americans have realized.
Vermonters are fortunate that our leaders in both Montpelier and Washington are demanding answers. But it remains to be seen whether we'll ever know the extent to which the government has had access to our private conversations. Many observers believe Congress will compromise with the president and grant some form of immunity to the telecom industry. And even if it doesn't, the legal cases could drag on for years.
No doubt Senator Leahy is considering all these factors in deciding when to hold hearings for a new AG. If confirmed, Mukasy will be responsible for not only dealing with the justice department's position on warrantless wiretapping, but also for the entire war on terror and its corresponding war on civil liberties.
Some might think there are good reasons to have Mukasey confirmed sooner than later. The Justice Department is arguably in crisis. Morale is low and a number of career prosecutors have left, weakening the DOJ's reputation and ability to function. Many hope that Mukasey, despite his sympathetic views on broad government powers during wartime, will bring some semblance of order back to the nation's once-respected legal department.
But there may be few opportunities to get to the bottom of the government's secret surveillance program — Leahy may not be able to get the documents he wants. Demands for answers from our elected officials, the Public Service Board, public-interest organizations such as the ACLU, and concerned citizens may just tip the scales on who is watching whom.
Cheryl Hanna is a professor at Vermont Law School who specializes in constitutional law.