NEW! We are now publicizing online-only events, art shows and other virtual performances on this website. Please submit your events for consideration.
'Insurrection-Resurrection Service Circus'
When: Mon., Oct. 12, 1-5 p.m. 2020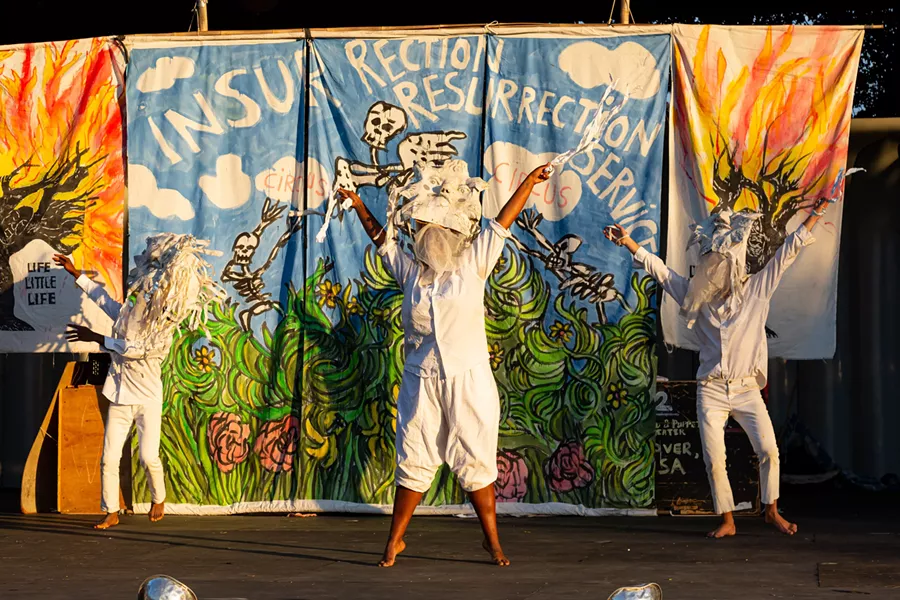 Courtesy of Ryan Maxwell Photography
An offbeat Bread and Puppet Theater production replete with a brass band and diverse puppetry styles demonstrates the ills that inspire uprising against incompetent government.
Price: $10-25; free for kids 10 and under.