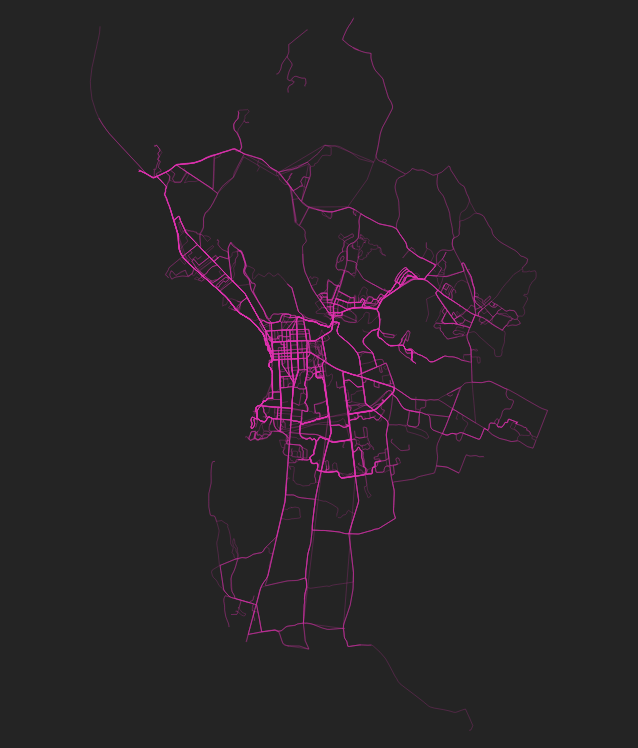 With the Vermont City Marathon coming up this weekend, lots of runners have been pounding the pavement around Burlington lately. Not all of them plan to compete, of course — for some it's just a free, warm-weather fitness plan. But plenty of runners are keeping track of, and sharing, their times and other data anyway.
Running is no longer just a solo endeavor; with the help of smartphones and GPS watches, people can track their training and share their progress with the world. That means we can look at where people are running, too. This map of popular running routes in the Burlington area uses data from RunKeeper, a GPS mapping app. The more common routes appear in darker colors; the lighter ones were less traveled. To make this infographic, we pulled 479 user-created routes centered in Burlington and mapped them.
Caveat: Runners use many other GPS apps to track and share their runs, and not everyone shares their running information publicly, so this map represents only a portion of local runners' routes and its data are not statistically significant.