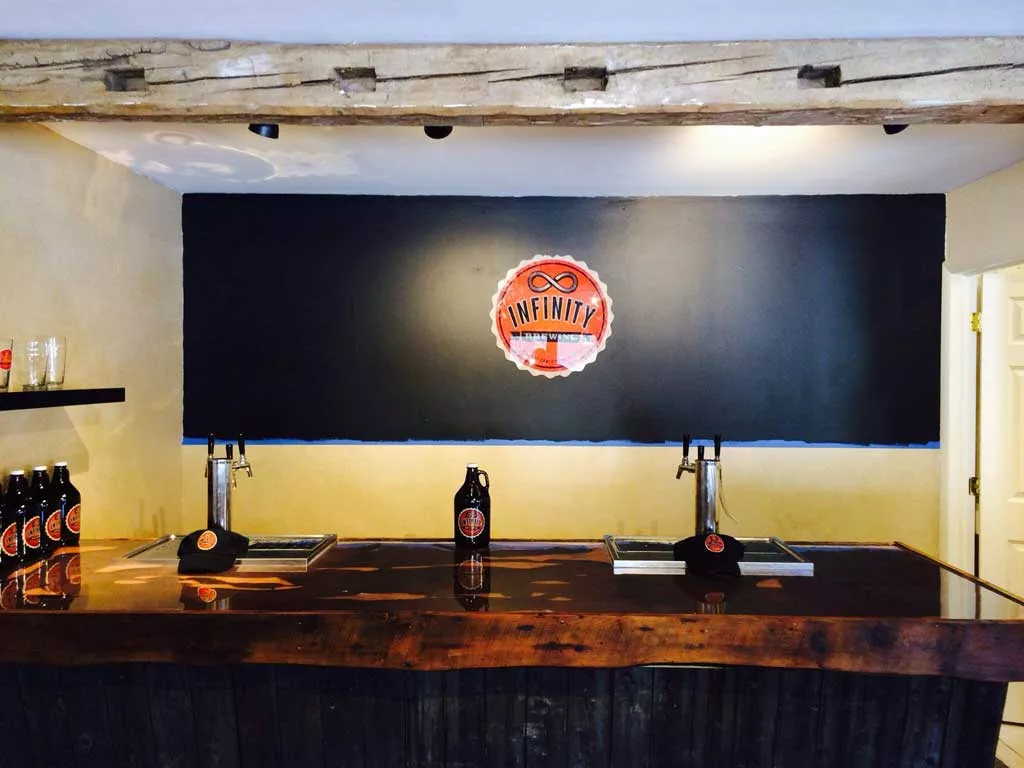 Good things come in threes — and so, apparently, do Burlington-area microbreweries. On the heels of Williston's Burlington Beer Company and the imminent opening of the South End's Queen City Brewery, a pair of couples has opened Infinity Brewing Company at 80 Ethan Allen Drive in South Burlington.
The brewery's primary owners, Glenn Cummings and Murray Seaman, have known each other for more than a decade. Both are home brewers and "business-minded people," says Glenn's wife, Ronalyn Cummings. So two years ago they hatched a plan for a microbrewery.
Glenn Cummings recalls it thus: "He [Seaman, a longtime home brewer] was bringing his beers to all of our little parties, and pretty soon we were all craft-beer junkies. I thought, We need to get this stuff out there."
They had an ideal space for a brewery adjacent to Cummings Electric, which Glenn and Ronalyn own. The name, however, was Seaman's idea. "Murray felt there were really three basic ingredients for beer, but an infinite number of ways to tamper with those," Ronalyn Cummings says.
Seaman's stable of well-honed recipes became templates for Infinity's opening lineup of ales: a Belgian Saison Golden Ale, a hoppy IPA named after Mallett's Bay, a cloudy wheat beer, a Scotch ale and a dubbel.
As they set up a seven-barrel system, Glenn Cummings built a tasting-room bar from repurposed barn boards and installed six taps. After a late February soft opening for friends and family, Infinity opened to the public on March 1. The first two tasting weekends have been "very busy," according to Ronalyn Cummings.
In the tasting room, open Thursday and Friday evenings and Saturday from noon to 6 p.m., visitors can sample Infinity's beers and fill growlers or 22-ounce bottles. Leunig's Bistro & Café in Burlington and Rozzi's Lakeshore Tavern & Restaurant in Colchester will soon tap kegs of Infinity beer, as well.