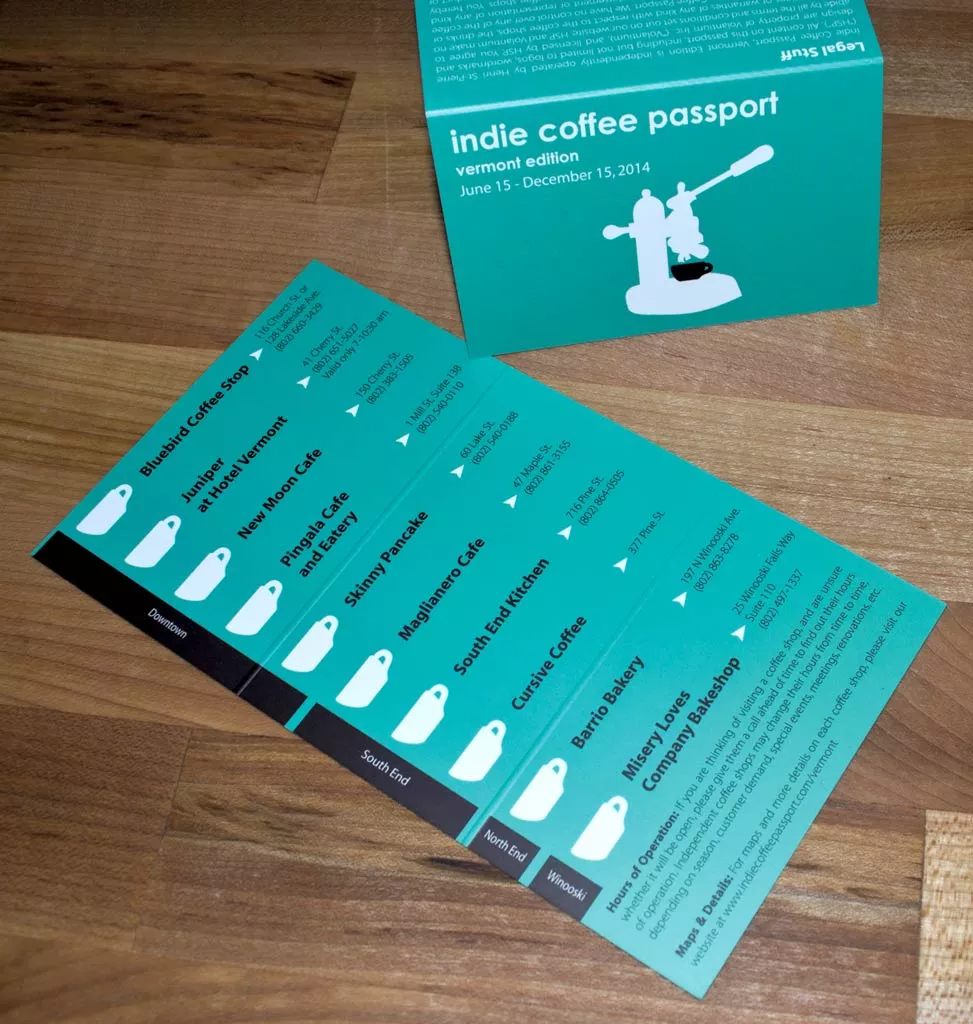 Courtesy Of Henri St-pierre
Burlington Indie Coffee Passport
Even for bean fiends, it's easy to get stuck in a caffeine rut, ordering the same drink at the same café week in and week out. The Vermont version of a business called the Indie Coffee Passport, which debuts on June 15, could give them an incentive to change it up.
The concept is simple: Buy a "passport" online or at a participating independent coffee shop, then use it to purchase selected drinks at a discount. The Indie Coffee Passport started in Toronto and spread to Ottawa and Montréal, where Burlingtonian Henri St-Pierre discovered it. A business student at McGill University who has worked at various Montréal coffee shops, he saw starting a coffee-focused business as an ideal meeting of interests.
Now home for the summer, St-Pierre has recruited 10 Burlington cafés to participate. The $12 passport buys its holder one beverage from each. Each café offers five drink options, including tea at most venues. Choices range from basic coffees and espresso to specialties such as a spicy Aztec Mocha at Juniper or Barrio Bakery's Fizzy Lifter, an iced Americano with sparkling water.
"I think it's a great way to discover new places in Burlington," says St-Pierre. "Even if you've lived here for a long time, it's great to try the drinks that each location wants to offer. If you're new here, it's a way to get a feel for the city."
The passport expires on December 15, giving buzzheads six months to drink their way through the city.
The original print version of this article was headlined "Ground Tour"