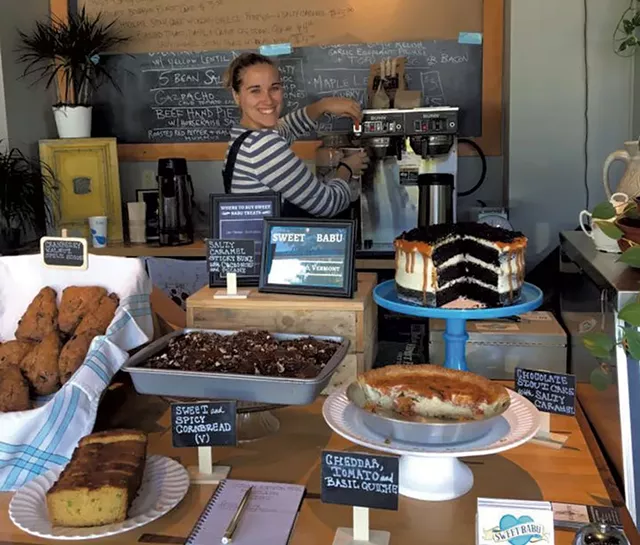 Courtesy Of Sweet Babu
Desserts at Sweet Babu
In Winooski, Blossom Whole Food Kitchen and Catering has left the former MLC Bakeshop storefront at 25 Winooski Falls Way. Blossom will continue operations from a catering kitchen nearby (watch this space for more specs). To fill the void, Sweet Babu baker Shana Goldberger will expand her hours to complement the Dessert Bar sweets and cocktail service she launched earlier this year.
The storefront is currently closed as Goldberger re-outfits the kitchen and readies to reopen early next year. When she does, Sweet Babu will offer quickie breakfasts of coffee and baked goods. Lunchtime will bring seasonal soups (with or without matzoh balls), daily changing mains, and Sephardic-inflected side dishes such as hummus and baba ghanoush.
The idea? To diversify the Onion City's lunch scene with "stuff that's lighter and faster to take with you," Goldberger said, "and to bring a bit of Jewish food to the area."
On evenings when the Dessert Bar is closed, Goldberger said, she hopes to rent the space to cooks and food entrepreneurs for pop-up suppers, workshops and the like.