Every September, the red curtain parts at Burlington's historic downtown theater, ushering in a new season of carefully curated world-class acts. This year's playbill is as diverse as ever, encompassing Broadway tours, classical ballet, Inuit throat singing and improvised comedy. Also worth noting are three Flynn Center commissions, including a dance about airport intimacy by Chicago's Lucky Plush Productions (October 3) and a collaborative theater work, Transitions..., created by local playwright Seth Jarvis (November 20 to 22).
Also among the performances coming to the stage this fall: Tennessee Williams' The Glass Menagerie, presented by Vermont's Weston Playhouse (September 11); Grammy Award winner and country music pioneer Dwight Yoakam (September 17); Bullets Over Broadway, a musical comedy about showbiz (October 22); and a groundbreaking tap-dance piece by New York's Dorrance Dance (October 29). Check the Flynn's website for the complete season schedule, wrapping up on May 15 with a solo work from Japanese dancer-choreographer Eiko, to be performed in a nontraditional venue. On with the show!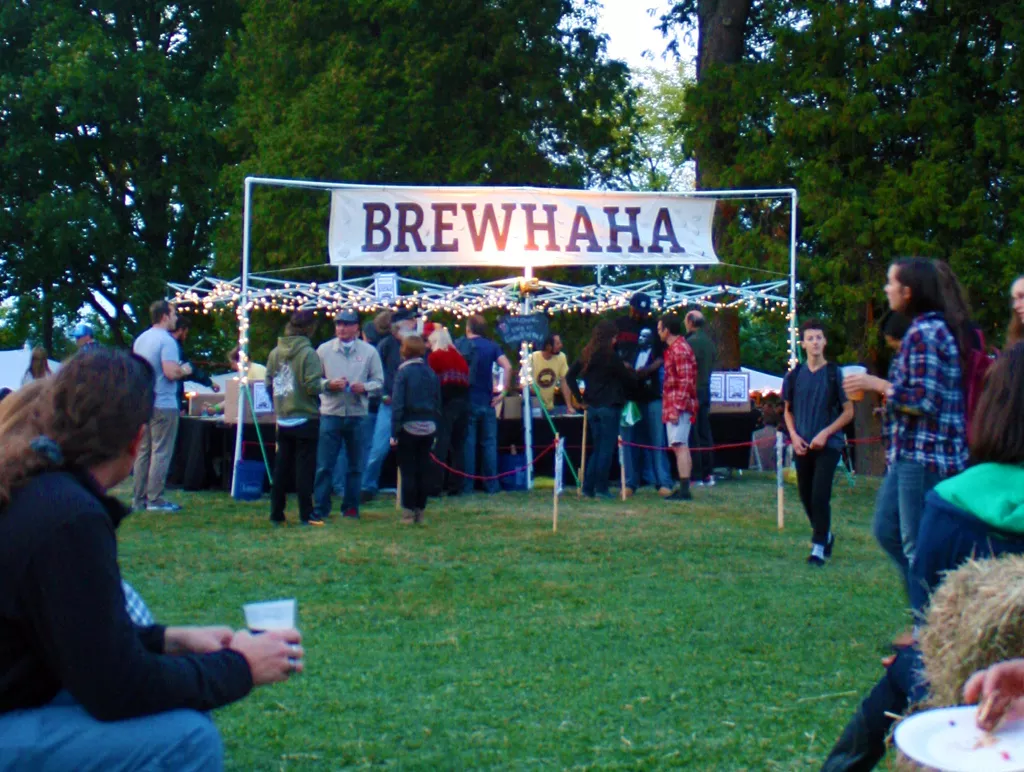 If Austin, Texas — home of the annual South by Southwest music festival — can call itself the live-music capital of the world, Burlington can surely claim the name of the local-food capital. Now in its second year, Eat by Northeast celebrates and strives to strengthen Vermont's locavore movement.
This free, all-ages fest invites foodies to eat, drink, listen and learn on the shores of Lake Champlain while supporting local food and farming organizations. Music from the Rebirth Brass Band and Hug Your Farmer soundtracks a bountiful weekend of hands-on cooking demonstrations, kids' activities, cocktail tastings and the Brewhaha — a sipping session with regional breweries, cideries and wineries. Looking for a true taste of place? Raise your glass and drink it all in. Si Austin, au Texas — qui accueille chaque année le festival de musique South by Southwest — se targue d'être la capitale mondiale de la musique live, Burlington peut sûrement revendiquer le titre de capitale de l'alimentation locale. L'événement Eat by Northeast, qui en est à sa deuxième édition, célèbre et vise à renforcer le mouvement locavore au Vermont.
Dim the lights and pass the popcorn! For its 30th anniversary, the Vermont International Film Festival brings 10 straight days of independent global cinema to this small state via the big screen. As the world's oldest environmental and human-rights movie fest, it plays a fascinating mix of narrative, documentary and animated films that speak this year to universal themes of displacement, identity, home and coming of age. Cinephiles converge to hear from big-name filmmakers, watch made-in-Vermont works and get majorly spooked by late-night horror flicks. Past festival favorites include We Are the Best!, about the formation of a punk band in 1980s Stockholm; and Iranian vampire western A Girl Walks Home Alone at Night. Tune in for a similarly dynamic lineup this year.
---
Tous les ans au mois de septembre, le rideau rouge s'ouvre au théâtre historique du centre-ville de Burlington, donnant le coup d'envoi à une nouvelle saison mettant en vedette des pièces de calibre mondial savamment sélectionnées. Le programme de cette année, toujours aussi éclectique, comprend des shows présentés sur Broadway, des spectacles de ballet classique, des chants de gorge inuits et des numéros de comédie improvisés. Mentionnons également trois commandes du Flynn Center, dont un spectacle de danse sur l'intimité à l'aéroport, par les productions Lucky Plush de Chicago (3 octobre), ainsi qu'une œuvre collective intitulée Transitions..., du dramaturge local Seth Jarvis (du 20 au 22 novembre).
Sont également prévus à l'automne la pièce La Ménagerie de verre, de Tennessee Williams, présentée par la Weston Playhouse du Vermont (11 septembre), une prestation de Dwight Yoakam, lauréat d'un Grammy et pionnier de la musique country (17 septembre), la comédie musicale Bullets Over Broadway, sur le thème du showbiz (22 octobre), ainsi qu'un spectacle de danse à claquettes révolutionnaire présenté par la troupe Dorrance Dance de New York (29 octobre). Consultez le site Web du Flynn Center pour connaître le programme complet de la saison, qui prendra fin le 15 mai avec une performance en solo de la danseuse et chorégraphe japonaise Eiko, dans un lieu non traditionnel. Place au spectacle!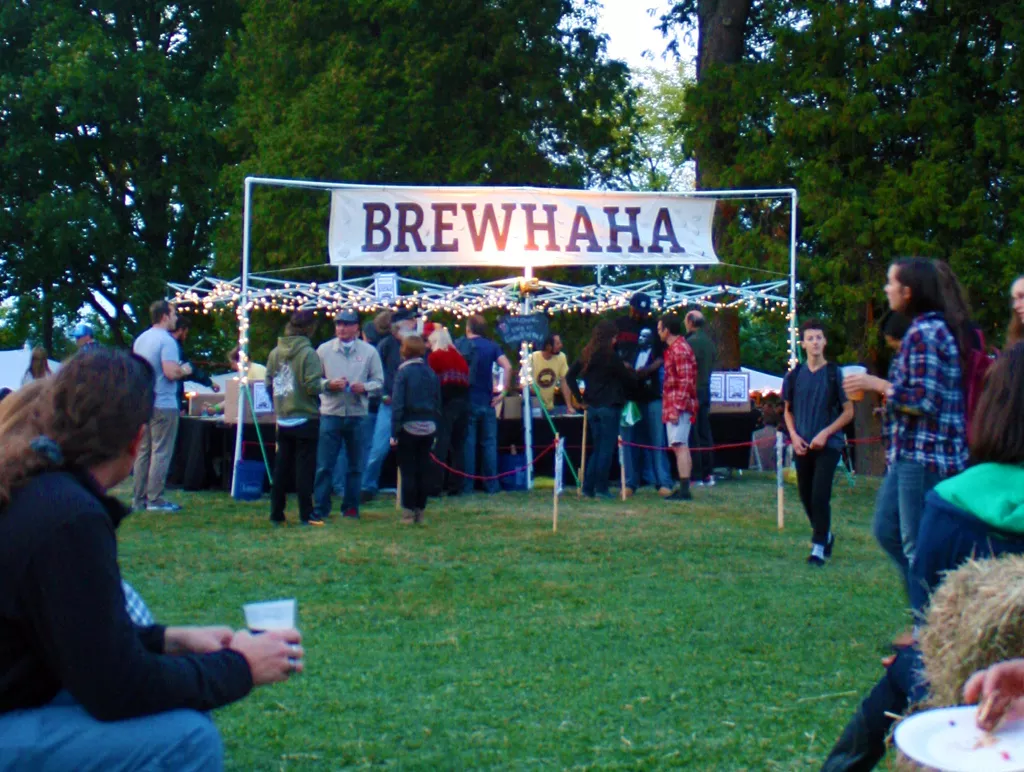 Les gourmets de tous âges sont invités à manger, à boire, à s'informer et à écouter de la musique – le tout gratuitement – sur les berges du lac Champlain tout en appuyant des organismes voués à l'agriculture et aux aliments du coin. Au rythme de la musique du Rebirth Brass Band et de Hug Your Farmer, les participants à ce week-end d'abondance ont droit à un programme bien rempli : ateliers de cuisine pratiques, activités pour les enfants, dégustations de cocktails, etc. En outre, une séance de dégustation originale appelée Brewhaha met en vedette les bières, cidres et vins de la région. Si vous souhaitez connaître le « vrai goût » d'ici, fermez les yeux et dégustez une bonne boisson du Vermont.
Tamisez les lumières et sortez le maïs soufflé! Pour son 30e anniversaire, le Vermont International Film Festival propose 10 jours de films indépendants de partout dans le monde. Notre petit État s'offre du grand art! Ce festival de cinéma axé sur l'environnement et les droits de la personne, le plus ancien en son genre, offre un programme fascinant composé de films narratifs, de documentaires et de films d'animation. Cette année, les thèmes universels des migrations, de l'identité, du chez-soi et du passage à l'âge adulte seront abordés. Les cinéphiles convergeront pour venir entendre de grands cinéastes, regarder des œuvres tournées au Vermont et se recroqueviller sur leur siège devant les films d'horreur présentés tard le soir. Parmi les anciens coups de cœur du festival, mentionnons les films We Are the Best!, sur la formation d'un groupe punk dans les années 1980 à Stockholm, ainsi que le western de vampires iranien A Girl Walks Home Alone at Night. Vous pouvez vous attendre à une nouvelle moisson de films tout aussi épatante cette année.