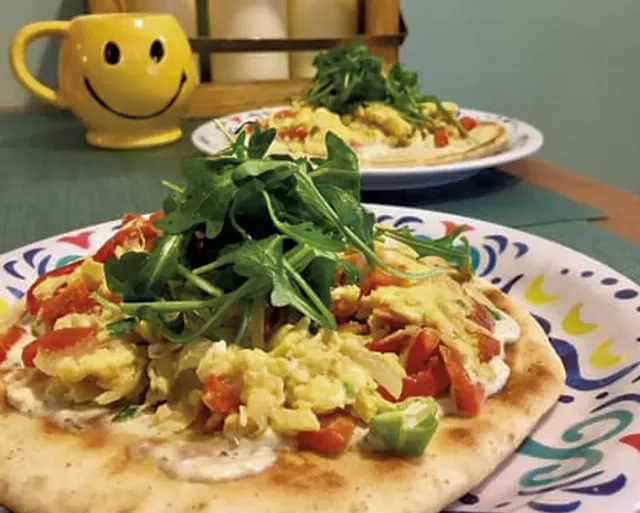 Courtesy Of Hippie Chickpea
Breakfast pita at the Hippie Chickpea
In Montpelier, the Hippie Chickpea, a Middle Eastern café at 41 Elm Street, has expanded its hours to include breakfast. Since January 7, chef-owner Vince Muraco has been serving the morning meal Monday through Friday, 7 to 10:30 a.m., with a menu that includes a breakfast pita with housemade chorizo and local eggs; a vegan scramble of chickpeas and vegetables served over fried potatoes and dressed with tahini; and a Greek yogurt bowl with roasted apples, chia seeds, toasted pistachios and raw honey. Lunch and dinner are available weekdays from 11 a.m. to 7 p.m.