I like Budweiser. There, I said it. And while that statement might get me banned from the roughly 4,583 craft breweries here in the People's Republic of Beer Snobs, I confess I do feel unburdened. Blasphemy is fun! So let's try this on: While I think the Alchemist's Heady Topper is a decent beer, I don't get the frothing fever it provokes in many local drinkers. Nor did I totally understand the Switchback craze a few years back. I've always found Long Trail to be overrated. And Magic Hat Brewing Company's #9, on my palate, simply sucks.
Man, I shoulda done this years ago.
Now, before righteous beer geeks start brewing up outraged letters to the editor, seething over why the paper's music editor is editorializing about suds, let me say this: I love beer. And I love craft beer. I worked as a bartender at a beer bar in Boston in my early twenties. More recently, I worked for several years in various capacities at a Vermont brewery. And I'm still close with several of my brewing pals from those days, many of whom now brew for, or own, some of the hot, new Vermont brew houses. In other words, some of my best friends are black IPA brewers.
If you open the beer fridge in my house, you'll typically find it stocked with local microbrews or offerings from the likes of Stone Brewing Company, Lagunitas and Founders. But you know what else you'll find? Bud. And PBR. And, especially if my dad is coming over to watch the Sox, Miller High Life.
You know what that says? I might have a drinking problem. It also says that, while your bar should absolutely "proudly not serve Anheuser-Busch products," don' t look at me like I just dropped a racial slur if I miss that sign and ask for a Bud Light. It says that, while your 120 IBU, bourbon-cask-aged Imperial Rye IPA looks lovely in that chalice and is probably a beautiful complement to locally raised rabbit roulade, sometimes I just want a regular ole beer in a pint glass with my burger.
Most importantly, it says that, while the explosion of craft beer in Vermont is a blessing, there is still a shelf for straightforward "shitty" beer in our collective beer fridge.
To expand on that thesis, I offer a six-pack of familiar beers that for various reasons have become unfashionable, bordering on sacrilegious, to drink in the presence of craft-beer fanatics. I'm going to tell you why you hate them, and why you maybe shouldn't. Bottoms up!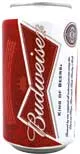 Budweiser
BeerAdvocate score: 56
Why You Hate It: You're a freedom-hatin' pinko commie terrorist.
Why I Love It: Budweiser is like the Yankees of the beer world: It's the beer you love to hate. The thing is, much like New York's team, it's consistently good. There's a reason why the "King of Beers" is the third best-selling beer on the planet, and it's not just ubiquitous advertising. OK, that helps. But sometimes there's nothing like the crisp, sudsy, beechwood-aged smoothness of Bud Heavy from an ice-cold bar bottle to renew your faith in America.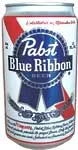 Pabst Blue Ribbon
BeerAdvocate score: 69
Why You Hate It: Damn hipsters.
Why I Love It: It's not like they just hand out blue ribbons to anyone, guy. As any self-respecting soldier in the PB Army will tell you, PBR's medium-bodied mix of corny sweetness and mildly sharp, hoppy tang is delicious in any form, including bottles, tallboy cans and 15 pitchers on a Tuesday at the OP. And here's a free history lesson: It was named "America's Best" at the 1893 World's Columbian Exposition in Chicago, but the name actually comes from the blue ribbons its makers used to tie around the bottlenecks.
Molson Canadian Lager
BeerAdvocate score: 67
Why You Hate It: Damn Canadians.
Why I Love It: Mostly for the great ad campaign a few years back with the kitschy sayings on the label. ("Help! I'm trapped in a beer bottling plant!" "Stop staring at me." "Guess where my tattoo is.") Molson Canadian is basically the Canadian version of Bud, which is to say polite, mild and sneakily funny. Also, if you know a beer that goes better with the NHL playoffs, I'd love to try it, eh?
Narragansett Lager
BeerAdvocate score: 77
Why You Hate It: Don't knock it 'til you've tried it.
Why I Love It: It's local! Sort of. Narragansett was a regionally popular brew based in Rhode Island from the late 1800s through the early 1980s. The golden lager was given new life by a group of RI investors in 2005, to the delight of li'l Rhodie grandfathers everywhere — including my own. Though the bulk of the brewery's offerings are contract-brewed elsewhere, 'Gansett is a New England staple. And it's actually pretty good, with grassy and citric notes that balance its faint corn sweetness.
Miller High Life
BeerAdvocate score: 63
Why You Hate It: You have daddy issues.
Why I Love It: The "Champagne of Beers" is literally my dad's beer. (Isn't it everyone's dad's beer?) So I have a sentimental bias toward its sweet, feather-light, soapy charms. Furthermore, if you've never had a "man-mosa" — that's High Life and orange juice — you're missing out. It tastes just like Orangina, by the way. And, yes, it's a thing.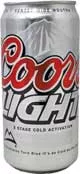 Coors Light
BeerAdvocate score: 50
Why You Hate It: The Coors family is a bunch of ultraconservative d-bags.
Why I Love It: I confess to feeling a tinge of guilt every time I crack a can of the Silver Bullet, thus indirectly reaffirming the sanctity of some Bible-thumping hetero couple's third marriage. But that guilt is soon washed away by a taste that, as the tagline goes, is as cold as the Rockies. Seriously, a Coors Light downed just shy of freezing is a little miracle of hops and barley. Because when those mountains on the label turn deep blue, this beer basically turns into water. Delicious, buzz-inducing water. On a hot beach day, there's nothing better. Praise Jesus.
The original print version of this article was headlined "Craft Versus Crap Beers"