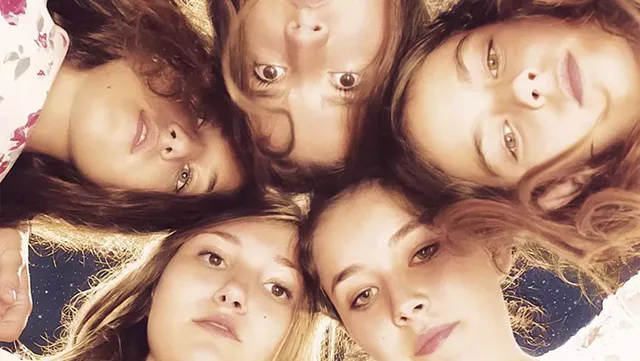 Last month's Academy Awards ceremony may have jokily co-opted some of the rhetoric of the #OscarsSoWhite protest, but that didn't diminish the force of the movement's message: Mainstream Hollywood films, and the industry's awards system, are anything but racially diverse. This week, a film festival in Brattleboro highlights an equally vexing imbalance: that of gender.
Now in its 25th year, the Women's Film Festival, which runs March 11 through 20, is a fundraiser for the Women's Freedom Center, a venerable nonprofit that aims to end domestic and sexual violence in Windham and Windsor counties. The festival's diverse slate of films also addresses the more systemic problem of the representation of women and girls in mainstream cinema.
The center's community outreach advocate, Shari (for safety purposes, center employees do not use their surnames), says that the festival's films were selected for two reasons. First, they "give more airtime to the voices of women," in that they were all directed by women and are, in one or more ways, about women. These films, says Shari, "get away from the gender stereotyping that is the bread and butter of the major studios, [which] tend to just recycle the same kinds of plotlines and the same hyperviolent male characters and hypersexualized female characters."
She continues, "A lot of the Hollywood sexism that gets replicated in film after film every day is really the backdrop for what women and girls still experience every day in our culture."
Second, beyond the films' political leanings and thematic concerns, Shari stresses, these are just "phenomenal, world-class" movies, made by talented artists whose work deserves to be seen. The festival's slate of 38 films includes nearly equal numbers of fiction and nonfiction works, shorts and features, comedies, dramas and fantasies. Films from Israel, South Africa, Ukraine, Venezuela and other nations will soon flicker across the screen at Brattleboro's New England Youth Theatre.
Highlights include the award-winning Turkish feature Mustang, about five young sisters who carve their own paths through their culture's patriarchal repression. The Russian documentary Something Better to Come portrays a young woman who has literally grown up in the shadow of Europe's largest trash heap. And the Brazilian feature Olmo and the Seagull delves with unusual depth and perception into the psychology of a young woman who unexpectedly becomes pregnant.
The festival opens this Friday, March 11, with an open-to-all gala screening of Mavis!, Jessica Edwards' 2015 inspirational documentary about soul-music titan Mavis Staples.
Though it's not the only fundraiser in the center's annual calendar, the Women's Film Festival is, Shari says, a reliable and important source of financial support for the nonprofit. More than that, though, she says, the quarter-century-old festival has become "a direct extension of our work."
While the center does its work at home, the festival provides a cinematic trip around the world.