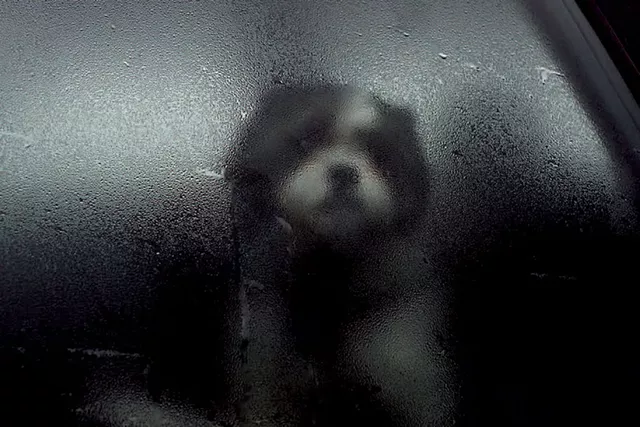 Courtesy Of Tara Wray
From Too Tired for Sunshine
Anyone who has experienced depression — either in intermittent doses or as a long-term major disorder — knows that sometimes you just can't get out of bed. Even in the summer, when the sun is shining and loads of outdoor activities beckon, it can be difficult to shake bone-crushing blues.
Tara Wray's second photography book, Too Tired for Sunshine, takes its title from that symptom. "I call them chemical days," the Barnard-based photographer says. "You can't think your way out of it."
The new collection, in an edition of 500, contains 80 photographs shot in Vermont. They range from absurd to disturbing, bizarre to mundane — animals in pastures and parking lots, blood and beauty on a farm, the aftermath of a hunting expedition.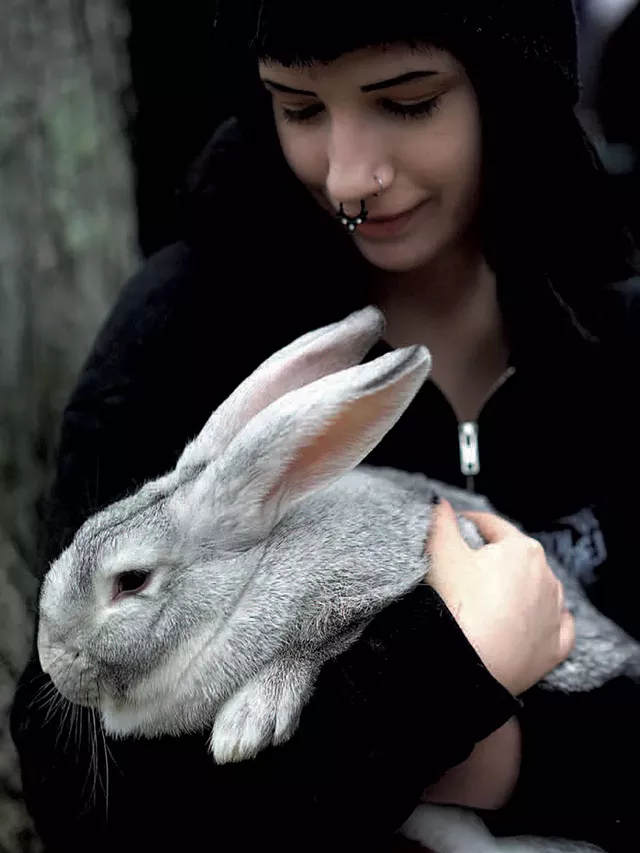 Courtesy Of Tara Wray
From Too Tired for Sunshine
Wray has a hard time talking about making this particular volume. She admits that she often uses photography as a tool for working through, or with, her depression.
"I think with this book I've chosen to share it, but when I try to share it in words, it doesn't always feel right or easy," Wray explains.
Nonetheless, the book "tells" a disjointed story that might resonate with others who live with depression.
Perhaps the narrative quality of Wray's still photos comes from her other vocation: filmmaking, which she studied at New York University. Her first documentary, Manhattan, Kansas, about taking care of her mentally unstable mother, was an Audience Award winner at the SXSW Film Festival in 2006. In 2007, Wray moved to Vermont with fellow filmmaker Josh Melrod to make Cartoon College, a film about White River Junction's Center for Cartoon Studies.
While Wray says she didn't design Too Tired for Sunshine with a narrative arc in mind, a few pop out. The book is divided into four sections by thick yellow card stock; the sections progress from light to dark in terms of both content and color palette.
The early images have a relaxed quality, but they can be discomfiting. For example, in the image of a chin and neck caught in a beam of sunlight, the ray might be a caress or a chokehold. Three donkeys in a misty field stare at the viewer as if to ask, "What are you looking at?" The colors are muted, the donkeys still.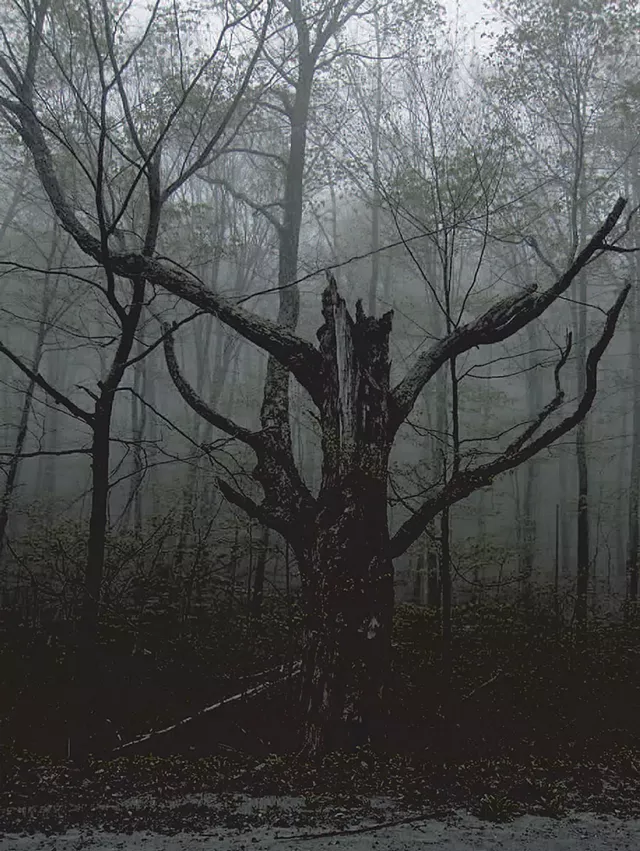 Courtesy Of Tara Wray
From Too Tired for Sunshine
The second section gets even darker. Three sequential photographs depict a dimly lit kitchen sink; a grouchy-looking dog; and an old woman hunched over a book, seated in a messy room behind a bulging black trash bag. A sense of loneliness is palpable in these images.
The third section is the bloodiest. It begins with an image of a goth girl clutching a gray rabbit adoringly, which somehow feels linked to the next photo of blood-spattered snow. Then we see a man gripping a pig's heart; only his hand and the slick organ are captured in the frame.
One of the most gripping images in this section shows a dismembered deer on a garage floor. The meat is clearly gone; the remainder — folded skin, head, feet — has been painstakingly assembled so that the animal seems to sit, contorted, in a square. A few feet away, a butcher is visible from the waist down, his knees bloody.
Courtesy Of Tara Wray
From Too Tired for Sunshine
"I don't know that I can find words to say why I'm attracted to those sorts of things," Wray says of her goriest pictures. "I'm sort of an ambivalent carnivore — I feel very deeply for animals, but I also eat them. So part of it is looking at the whole package."
Like depression, which Too Tired for Sunshine purports to represent, Wray's "whole package" is often uncomfortable to witness.
But the photographer considers the images her "saving grace," as she told Vice, one of the online magazines to which she contributes. "[W]hen I see them in the book I get a warm, bittersweet feeling," Wray said in that interview, "because I'm reminded not of depression but of how strange and how lovely the world can be."