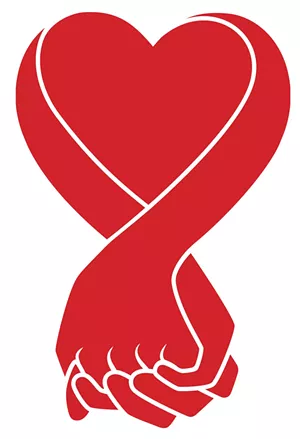 Dear Scarlett,
My husband of nearly five decades passed away after years of serious illness. We had wonderful sex, but intimacy was pretty much impossible after he first got sick. I am in my early seventies and can't imagine being with anyone else. But I also can't imagine not ever having sex again. Has that ship sailed?
Signed,
Many Shades of Gray(female, 72)
Dear Many,
Sex and intimacy are key ingredients of happiness and well-being — throughout the life cycle. It may take some time before you're comfortable having a physical relationship with someone else, but that doesn't mean your sex life is over.
Our society tends to associate aging with diminished sex drive. For many people, however, getting older and losing loved ones actually increases the need for sexual release and companionship. A recent study by the University of Michigan and AARP found that 40 percent of people surveyed between the ages of 65 and 80 were sexually active. The vast majority of them said that sex is important to a relationship.
It's true there are challenges. Sexual dysfunction is more common among older adults due to boredom, tiredness or grief. Physical ailments and side effects from medications also can get in the way. Men may suffer from erectile dysfunction; women may experience decreased vaginal lubrication. Joint pain can make intercourse uncomfortable, as can chronic pain and serious illnesses such as heart disease and diabetes.
Keep in mind that intercourse is not the only way to experience intimacy. Kissing, cuddling and fondling can satisfy your need for affection, and genital stimulation (oral or digital) can gratify your sexual desires. Don't hold back on masturbation, as it too brings pleasure and helps maintain blood flow. If you do become sexually active, make sure to protect yourself. You may not be able to get pregnant, but you can get an STD — those are on the rise among seniors.
As for finding someone special, online sites such as SilverSingles and SeniorPeopleMeet — and Seven Days' snail-mail Love Letters — are great ways to meet others looking for physical and emotional companionship. The ship has not sailed! But you may need to cast about for that catch.
Love,
Scarlett