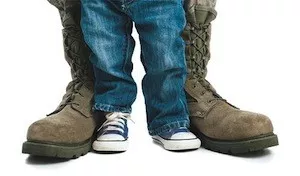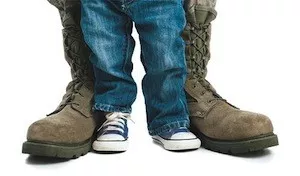 "How are you?" has become a dreaded question. I don't really know what to say.
My instant response is usually, "I'm fine! How are you?" That seems to be the answer most of us give to such a question, no matter how we are truly feeling. But now it feels wrong to say I am fine. I'm not always fine. Not at all.
My deployed husband is always on my mind. When you ask me how I am doing, I really want to tell you how much I miss him. I want to tell you I cried taking my kids sledding this weekend, because he was missing it. I want to whine and complain. Instead, I save that for when I am writing here in this space. (Aren't you so lucky?)
I despise the idea of becoming the person who whines every time someone asks how she is doing. It's just a courtesy question, anyway. Right? Or do you really want to know how I am? Because if you do, I'll tell you. But you might want to sit down for it first.

Tasha Lehman is a mother of three boys living in Vermont. Her husband, Matt, is a first lieutenant in the Vermont Air National Guard who recently headed overseas for his first deployment. The "Home Front: Diaries from a Vermont military family" series chronicles their journey. Read more about their story in February's "Use Your Words" essay.