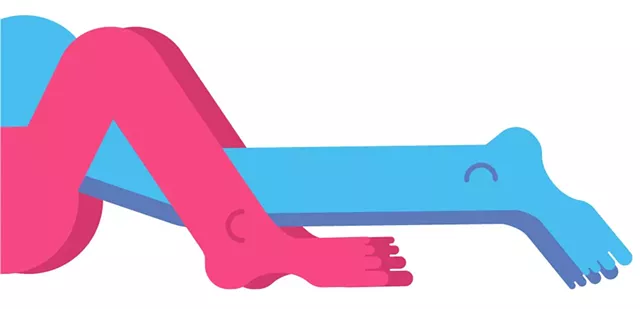 Dear Scarlett,
I know it's normal to have a hard time orgasming during penetration, but it bugs me because it makes me feel like sex isn't very mutual. I get overly caught up in thinking about that instead of just enjoying the pleasure, and it's bothering me.
Signed,
Hot and Bothered (female, 22)
Dear Hot and Bothered,
Sex is physical and mental. Obsessing over anything during it can easily ruin the overall experience. Try to let go and enjoy yourself. No one is keeping score.
Keep in mind that the vaginal walls have relatively few nerve endings, while the clitoris has thousands of them. Much of a woman's sexual pleasure comes from stimulating it — with hands, mouth or sex toys before, during and after penetration. So if you aren't able to orgasm during penetration, make sure your partner helps satisfy your desires in another way, using whatever method drives you wild.
That said, climaxing during penetration is rapturous and definitely worth trying for. Every person is different, but some positions are better than others for orgasming during intercourse. Being on top — either facing him or in reverse cowgirl — allows you to control the pacing and rhythm, and it frees up his hands for caressing your breasts and rubbing your clitoris. Rock your body back and forth. Grind on him in slow circles. Tell him how to use his fingers to make you feel good.
Spooning also works. If you both rest on your sides, he can enter you from behind and easily reach around to stimulate your clit. Same goes for doggy style, which allows for deep penetration. For some variety, start on your hands and knees, then get down on your elbows. Don't be afraid to use sex toys!
If you're feeling athletic, start in the missionary position, then arch your back into a low bridge. That way, he can use your hips as leverage when thrusting into you, and your clitoris will be right there for the taking.
Love,
Scarlett