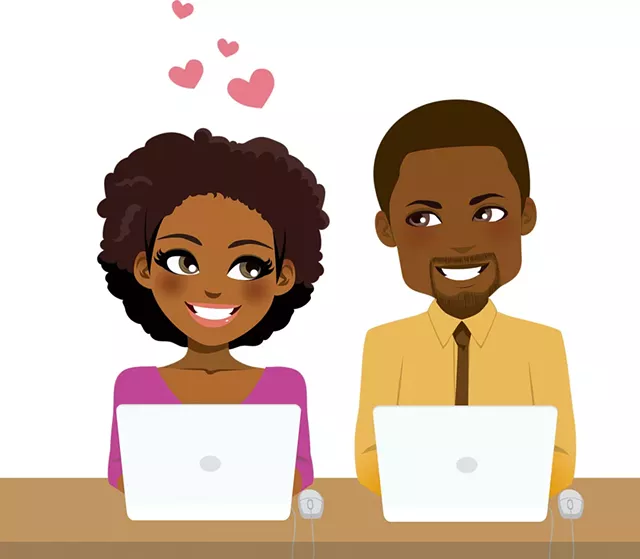 Dear Reverend,
I'm a heterosexual female who's had several longish-term relationships, including a marriage. Now I find myself in a situation that I can't even talk to my friends about: I'm totally infatuated with a coworker. We've become social friends, and I think he likes me, too. The thing is, he's gay. I know he can never love me in an intimate way, but I just want to be with him all the time. If I told him that, it would surely scare him away. What should I do?
Crushin' Coworker (female, 37)
Dear Crushin',
I hear ya, honey. I have a lot of friends who are gay men, and I'm madly in love with pretty much every one of them. I'm a straight woman, and I've had crushes on ladies, dudes, married people, dogs, inanimate objects. Pretty much anything is fair game. And that's OK. Crushes can be a blast if you don't take them too seriously.
However, I have always had close male buddies, so I'm fairly good at deciphering the difference between friend-love and sexy-time-love. If you aren't accustomed to having close male friends, it's easy to be confused by the feelings that come up.
If he gives you the tingles, by all means enjoy them — on your own time, if you know what I'm sayin'. But there's no need to tell him anything. If you two are hitting it off, don't let a little infatuation nip your blossoming friendship in the bud.
Just treat him like any other platonic friend you've ever met. Keep on being social and doing fun stuff with him. The closer you get, the less weird you'll feel, and you'll probably wind up being great friends. Someday down the road, you can tell him that you had the hots for him when you first met. And if he's anything like my gay husbands, he'll have a great time teasing you about it forever.
Good luck and God bless,
The Reverend