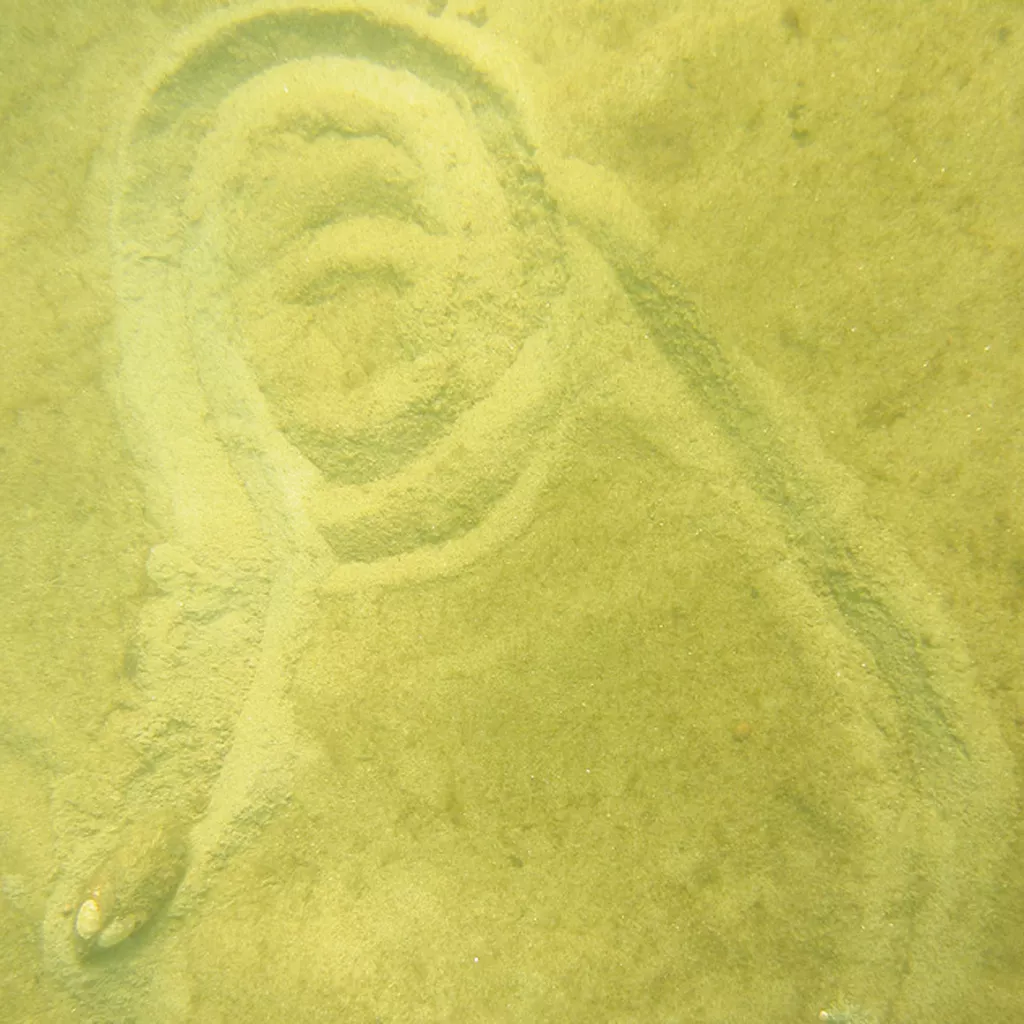 (Self-released, CD, digital download)
If a fish sings underwater, does it make a sound? If it did, Ben Maddox, formerly of the Enosburg Falls-based folk-rock trio Farm, would probably be there to hear it. As Seven Days reported in 2012, Farm began producing a web series of HD underwater videos, documenting various fish found in Vermont's lakes and ponds and setting the creatures' movements to the band's instrumental tunes. Outfitted in scuba gear and toting waterproof video equipment, Maddox and company would drop into the water and camp out, capturing interactions among the aquatic critters and, later, pairing the video with their experimental rock. Dubbed I See Fish People, the series is now in its third season.
Though Farm are no longer recording, Maddox finds musical backing for the series by continuing to produce his own songs and recruiting others — including fellow former Farm hand Jedd Kettler — to help out. In December 2014, Maddox released a collection of 11 new fish songs, Guitar in the Shallows.
Kettler and Maddox, who now perform together in the Mountain Says No, appear on the second number, "Trout River." However, most of the album credit goes to Maddox, who contributed all but one track, "Burette's Green River." Burette is Burette Douglas of Burlington expats the Cush, BTW. His reverberating, shimmering guitar suggests sunlight gleaming through muddy waters.
With the exceptions of "Night Fish" and "Through the Ice," which push the edges of psychedelic rock, the album concentrates on isolated spots of nature's night sounds or relaxed guitar segments. Built on a simple guitar line and faint, pleasing birdcalls, "Berlin Pond" exudes a jangly, hanging-out-at-the-cabin vibe. Though it's a noticeable departure from the rest of the album, "Reign of the Bowfin" showcases Maddox's fine electric guitar chops. At less than two minutes, it's a swirling, pulsing track with global influences.
"Longley Bridge" is an unhurried study of the sweetly strummed dulcimer. Closer "The Fathers of the Year" is a long, strange, distorted electric guitar solo that imagines the breadth and depth of Vermont's waters and the creatures that inhabit them.
Standing alone, Guitar in the Shallows is a well-crafted collection of guitar-driven songs. When paired with high-quality videos of grumpy-looking largemouth bass, bewhiskered brown bullheads, or flighty chain pickerel, it's a curiously meditative and chill journey. For best listening, throw the DVD on the big screen, crack a beer, and let the unique hybrid of interests and aesthetics take you away. Part ecological education, part instrumental experimentation — and, in a way, part performance art — Guitar in the Shallows is no normal listening experience.