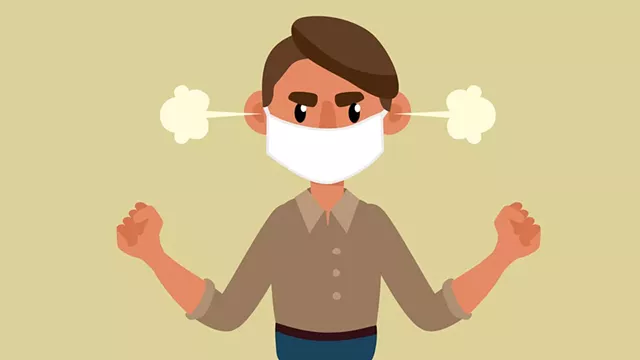 Dear Reverend,
I had to run into a gas station the other day to grab something. As I was getting out of my car, I realized that I didn't have a mask with me. I figured it was OK because it would be a quick in and out. A masked man in the store gave me the hairy eyeball and said really loudly, "I can't believe they let people in here without a mask." I wasn't trying to be a jerk, but he made me feel like one.
Too Faced (woman, 53)
Dear Too Faced,
First off, a disclaimer: I'm not an epidemiologist, nor do I have any special insight into the data about mask wearing during COVID-19. Luckily, we can all find the most current preventative protocols on the Centers for Disease Control and Prevention's website, cdc.gov.
I understand that people are up in arms about masks. Either they don't want to put them on or they think everyone should wear one at all times. People are yelling about it every day on Facebook, calling non-mask-wearers "maskholes" and the like. A security guard in Michigan was shot and killed after asking someone to put on a mask when entering a store. It's insanity.
Here's my 2 cents. If you're going to be in close proximity to strangers for any amount of time, suck it up and put on a mask. If you can, keep multiple face-covering options in handy locations: your car, your purse, etc. If you don't have one with you and you're just popping into a place that doesn't require them, do your thing quickly and keep a good distance from others.
You can also improvise. The other day, a pizza was delivered to my house, and I was outside with no mask nearby. When the delivery person came toward me, I pulled my shirt up over my mouth and nose. Easy-peasy.
You know what else is easy? If you don't feel comfortable wearing a mask, avoid going to places that require them. If you feel unsafe around people not wearing masks, avoid places that don't require them.
We may be in the midst of a pandemic, but these words of wisdom are always relevant: Don't be a dick, mind your own beeswax, and wash your damn hands.
Good luck and God bless,
The Reverend