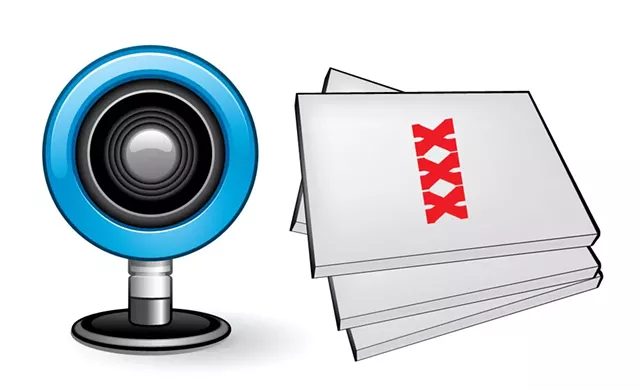 Dear Scarlett,
After 13 years of marriage (and the last four not being very sexually active), I made a discovery that might explain why our sexual chemistry has gone out the window. Searching for lost paperwork, I uncovered a box that had some male-on-male porn, a webcam and a prostate massager. So I am thinking that my hubby may be bi-curious. After being shocked and saddened, I figured he might just be doing this online. I am not sure if I should say anything and, if I do, how to say it in an understanding way? I know that men can be afraid to have their masculinity threatened. Part of my concern is that we rarely have sex anymore, so he is acting on urges outside of the marriage and I am being left out. What is the best way to tackle this, Scarlett?
Signed,
Sidelined(female, age 46)
Dear Sidelined,
In this age of social media, it's become much easier for people to access porn, of all varieties, and to develop online sexual relationships with minimal effort.
Finding evidence of infidelity (even if virtual) can be shocking and saddening, as you said. In your case, there's the added uncertainty of whether this is just a prolonged rough patch in your marriage or whether your husband is experiencing more fundamental changes in his sexuality.
There is no way of knowing unless you discuss it. As his spouse, you are well within your rights to ask. It sounds like you might be open to whatever his answer is; you just don't want to be watching from the outside.
That said, do not use this discovery to back him into a corner or jump to conclusions. Human sexuality is fluid. Just because he watches gay porn does not mean women turn him off. It also does not mean he's acting on his fantasies, though the presence of a webcam does indicate something in that direction.
Pick the right time and initiate a conversation about your waning sex life. If you choose to disclose what you found in the box, clarify up front that you happened upon it inadvertently and did not mean to violate his privacy.
Do what you can to take the pressure off and ask him for an open conversation. You are committed to him and want to be part of his sex life. But if things have changed at a deeper level, you need to know. You have needs and desires, too.
Love,
Scarlett