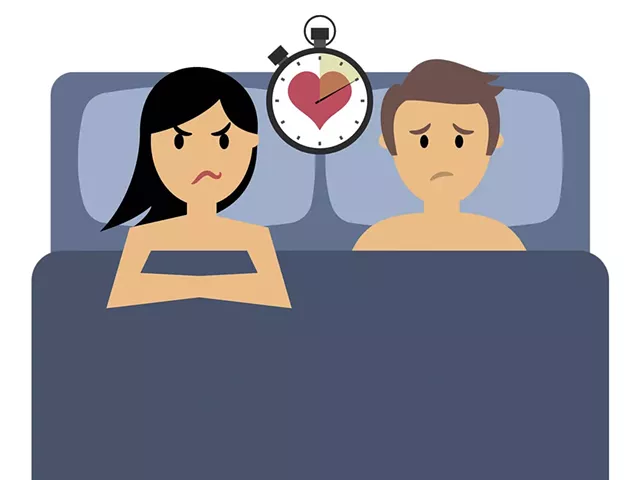 Dear Reverend,
I feel like whenever I have sex, I can't have an orgasm, but my boyfriend finishes so fast. What do I do?
Auntie Climactic (female, 19)
Dear Auntie Climactic,
This reminds me of a scene in a movie I recently saw that took place in a sex education class. The teacher compared women to conventional ovens that need time to preheat in order to get things cooking, whereas men are more like microwaves: ready to go — and fast.
It's a tale as old as time. In general, women take longer to reach orgasm than men, and the majority of women don't achieve orgasm through vaginal intercourse alone. Clitoral stimulation is key. If you and your partner are both into oral, that's a great way to get started. Try different positions (you on top, for example) that allow you to have more control over your sensations. You can also take matters into your own hands — literally, or with the aid of a vibrator or other toy.
I could go on about the need to talk to your partner about what rings your bell and to extend foreplay before penetration, but, in all honesty, it sounds like your boy needs to work on his long game. So, I'd like to give him some homework — but it's the fun kind.
He should try edging (also called the stop-and-start technique). This is when you masturbate to the brink of orgasm, then chill out a bit and start over. You repeat that a few times before allowing yourself to climax. It takes some time and practice, but it should help him gain some control over his speedy ejaculations. It's also fun for a woman, so why not join him?
This is an extremely common problem, but with communication and experimentation, hopefully the two of you will have a great time working it out.
Good luck and God bless,
The Reverend