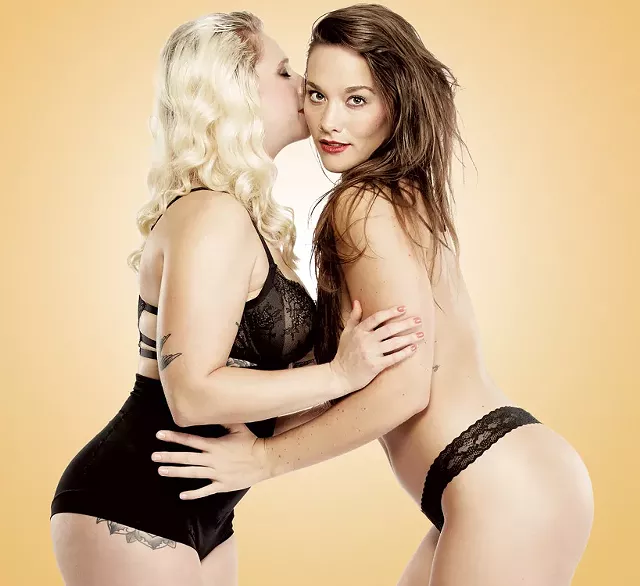 Last summer, the ninth annual Bike Smut film festival came to Burlington. It was the final installment of that festival, but if you've been missing sex-positive communal porn viewing, not to worry. HUMP! Film Festival will screen at Merrill's Roxy Cinemas in Burlington on Wednesday and Thursday, October 18 and 19. At $20 to $25 a ticket, HUMP! is more of an investment than, say, a night at home with your laptop. But then, the goals are a bit different.
"HUMP!'s main mission is to change the way America sees — and makes and shares — porn," declares the festival's website. The annual traveling porn fest was launched in 2005 by Dan Savage, the sex and relationship writer behind the syndicated column Savage Love. It's billed as a production of his employer, alt-weekly sister papers the Stranger and the Portland Mercury.
In advance of the Burlington screenings, Seven Days reached out by phone to HUMP! filmmaker Ty Wardwell. The Massachusetts-raised and Berlin, Germany-based artist, who uses "they/them" pronouns, created "Breakfast in Bed" with "platonic art partner" Ethan Folk. In fall 2016, the, um, butter-centric short was a runner-up in the HUMP! "Best Kink" category, as judged by festivalgoers at the Seattle opening.
While living in Seattle, Wardwell attended the festival twice there before submitting their own work. They described the ballot boxes: "You're stuffing your ballot into this cardboard vagina or cardboard butthole — it's quite an experience."
Wardwell said their film, which is in the lineup now touring nationally, originated with their humorous YouTube personality, who offers instructional videos for relatively simple projects.
Though "Breakfast in Bed" might not be everybody's cup of tea (or buttered toast), HUMP!'s pornographic programming is wide ranging. The roster includes everything from mountaintop-partner-yoga-turned-softcore to an average Joe with an accordion singing "A Pervert's Guide to Loneliness" to animal role-play. There may not be something for everyone, but there's something for many.
Each year, the fest offers filmmakers "extra credit" for including particular props. At the Roxy, expect to see an unusual number of accordions and knockoff MAGA hats (no money given to Donald Trump) with slogans such as "Make America Gape Again" and "Make America Gay Again."
Wardwell explained by email that "the second week of screenings in Seattle fell immediately after the election, so Dan began each screening apologizing for us all having to look at MAGA hats when we just wanna get turned on, scream and giggle."
One of HUMP!'s goals is to enable regular folks to direct or act out their porn-star fantasies — temporarily. The fest maintains a strict anonymity policy, with zero tolerance for cellphone use in the theater. Savage himself reads the rules of engagement, either personally or via recording, and asks the audience to repeat them back.
What's radical about HUMP! is not just the content of the films but the community created around sharing them. "To sit with strangers in a public theater watching porn," Wardwell said, "for a lot of us, that feels pretty transgressive and new."
Got something you'd like to share? HUMP! 2018 submissions are open.*

*Correction, October 11, 2017: An earlier version of this story misstated the "extra credit" items for 2018 festival submissions.