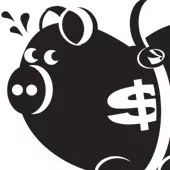 Last winter, the economic situation seemed pretty grim. The collapse of Lehman Brothers in September set off a panic, the stock market tanked, and people worried that we might be headed for another Great Depression.
As we head into 2010, the tide hasn't quite turned, but things do seem to be getting ... better. It feels like we've pulled back from the brink. Time just named fed chairman Ben Bernanke its 2009 Person of the Year for preventing "an economic catastrophe." And last Friday, the Vermont Department of Labor announced that the jobless rate fell for a sixth straight month. November's was 6.4 percent, compared with 6.5 percent in October and 7.4 percent in May.
Andrew Condon, economic and market information chief at the Vermont Department of Labor, is hopeful. "It's probably too optimistic to say we've seen the bottom and are in recovery," he told the Burlington Free Press, "but stable job counts are not a bad thing."
And so, after a year of sharing personal stories and money-saving strategies, we're ending "Getting By," our column devoted to how Vermonters are surviving the recession. For our final column, we asked readers to tell us how they and their businesses managed this past year. Their responses indicate that maybe things aren't so bad after all…
We heard from a Burlington resident who cut costs by refinancing her house and from a Colchester man who saved money by switching from Labatt Blue to Schlitz, though he quips he "may have lost the difference on toilet paper."
Several people told us they used the downturn as an opportunity to go back to school or start their own business. One former Seven Days staffer, who now lives in California, responded that she had a tough time finding employment after being laid off from her first job in that state. "I decided to launch my own biz ... and I retained my former employer as a client," she wrote.
Jodi Whalen, co-owner of Burlington's August First, recalled how she and her husband, Phil Merrick, decided to start their bakery a year ago, "at the height of the market crash and fear about a new Great Depression."
So far, their gamble has paid off — the South Champlain Street eatery seems to be thriving. But Whalen noted that they've been frugal, using secondhand and upcycled equipment whenever possible. "Our menu board was once a screen door," she explained. "Our staff aprons and baker's hats are made from reclaimed men's dress shirts, and our bread rack is made from old wooden window blinds from a central Vermont train station. By paying attention instead of paying money," she concluded, "we were able to open our doors without breaking the bank!"
Other local businesses responded to the challenging economic climate by reinventing themselves. Union Street Media is one such example. The Burlington-based web development firm specializes in making websites for real estate firms, particularly for high-end clients. But the luxury real estate market was hit hard by the economic crisis.
"We found with the downturn, especially with the housing crunch, realtors just didn't have the money to spend," said USM account executive Spencer Taylor.
So, rather than focusing solely on customizable sites, the company decided to create a web platform it could sell at an introductory rate to clients who couldn't afford all the bells and whistles. Clients could then add more features as they were able. USM also beefed up its Internet marketing services. "We've seen a huge growth in interest inbound marketing," Taylor noted.
That change in focus required USM to expand. It actually added seven jobs in the past year, including Taylor's, bringing the total workforce to 21.
Taylor called 2009 "a building year" for the company, which hopes its investment will pay off in 2010.
It was definitely a difficult year for nonprofits and community organizations. Many of them saw donations drop off, while the need for services rose. In November, the Associated Press reported that donations to food drives for the Chittenden Emergency Food Shelf in Burlington were down, in some cases by more than 50 percent.
But sometimes that struggle brings out the best in people. Enosburg Food Shelf chairman Ethan Dezotelle told us the organization got by "thanks to an incredible group of community-minded folks who helped keep the Enosburg Food Shelf strong."
He added, "You can never get through a year like this without many helping hands."