Wei Kian Chen, IT professor, Champlain College, South Burlington
Children: sons Yin Bo, 6, and Yin Yi, 4
Very much involved. There are good information sources out there for children, and they should be able to get to them. For example, my sons' favorite show is "Wild Kratts." On the half-hour TV segment, my sons learn about one animal in detail. When they go to the PBS Kids website to look for "Wild Kratts," they learn more on different animals. While they are playing games on the site, they learn more about animals, the environment, math and many other fun activities. However, allowing children to go online by themselves is a very dangerous thing. You do not want your children to be exposed to information that is inappropriate for them. Therefore, I store only links to websites that are good for my children in my bookmarks, and my sons know that they are only to visit sites stored there.
John Alexander, actor, Burlington
Children: sons Max, 21, and Sam, 19
When they were little kids, there was no Facebook, but there was plenty of online gaming. So I used to keep the parental controls set on high, especially on the multiplayer games, so there wouldn't be, for instance, any blood or cursing. My main objective was to protect them from weird stalkers who pose as other kids, that kind of thing. I also just didn't want them to spend a lot of time playing games. There were time limits. Of course, as they got older and more resistant, it became harder to limit them. The problem is, there's a level of addiction with video games because of their interactive nature that is unrivaled by anything in TV, movies and books. Justice Scalia is obviously ignorant of those facts to have written what he did in the recent Supreme Court decision [that struck down a California law banning the sale of violent video games to children]. I was outraged by it. There are horrible games where it's part of the game to torture people. That's sort of the worst-case scenario that I was trying to protect my kids from. I'm not sure I succeeded, but I tried pretty hard.
Rob Williams, Professor, media consultant, journalist, yak farmer, Waitsfield
Children: daughter, Anneka, 12; son, Theron, 9
While we have never owned or watched television, our children have daily access to their own inexpensive laptop computers, as well their parents' iPod, iTouch, iPad and smartphones. We follow a simple "30-20-10" rule: Mornings are devoted to 30 minutes of quiet reading and 10 minutes of music practice — piano and drums. Late afternoons ... we allow 20 minutes of "screen time," which usually takes the form of iPad or iTouch gaming or email chat with friends. What's most exciting in this world of media convergence, though, is family fun around cross-platform media consumption and production. Listening to Percy Jackson or Harry Potter on iPod audiobook while traveling, or throwing my son a Flip camera and watching him shoot and edit a mountain-biking video with his friends, I realize that the possibilities for promoting health, wealth and wisdom by combining the best of our 21st-century media technologies with good old-fashioned intellectual and physical activity are very real.
Geoff Gevalt, Director , Young Writers Project, Hinesburg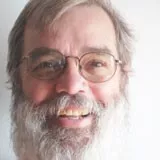 Children: daughters Anna, 24, and Lily, 18; son, Jake, 21
We experienced the explosion of the Internet, instant messaging, social networking and the remarkable usefulness of the 'net as a learning tool. Like so many of our counterparts, we didn't have any guideposts. Our concern was not safety as much as trying to make sure that the Internet didn't become a distraction. And our involvement curve was also pretty similar to other parents: On the case with the oldest; much more relaxed with the youngest. I think the worry over safety is misspent. Yes, there are situations on Facebook and the like that cause hurt. And usually, as a dad, I was not aware of the details — just aware of the sudden funk that my child was in. As I look at my earlier days when I actually blocked Facebook from our computer, well, I cringe. Because my feeling now is that our goal as parents should be to teach our kids how to use the Internet well. The best way to learn, of course, is by doing. And by being open. So, as my kids tell me often, the best policy is probably to "chill."
"Go Ask Dad" is a monthly feature in which we ask fathers to answer a question. Got a question, or a pop you'd like to hear from? Email us at ideas@kidsvt.com. Erik Esckilsen is a freelance writer and Champlain College instructor. He lives in Burlington with his wife and twin daughters, and their dog.