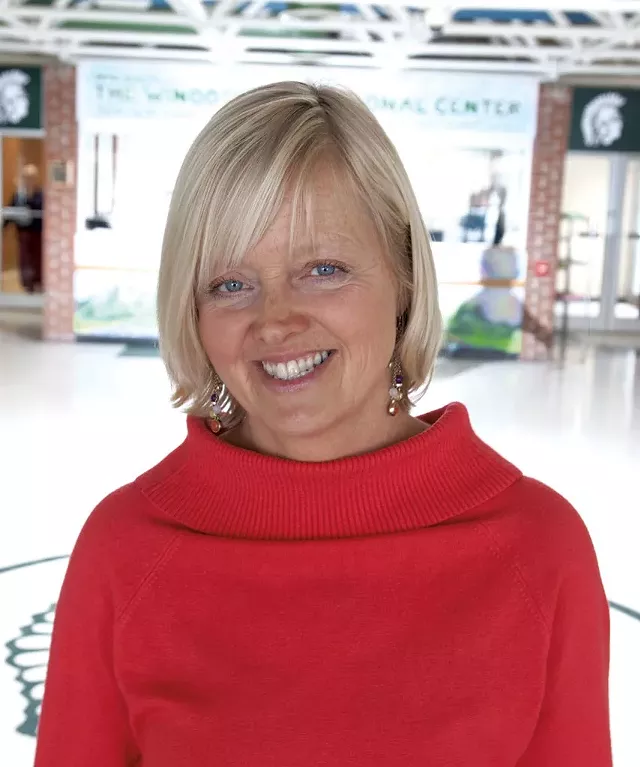 The role that fathers play in the lives of their children has changed substantially in a generation. According to the Pew Research Center, fewer dads today live with their kids, but the ones who do spend more time interacting with and caring for them.
How can a father's involvement affect kids' health and well-being? Dr. Mary Ann Donnelly-DeBay, a clinical and school psychologist for the Winooski School District, explores some of the many benefits of having pops present and engaged in their kids' lives.
KidsVT: Has extensive research been done on the impact of fathers in children's lives?
Dr. Mary Ann Donnelly-DeBay: It really hasn't, but we know masculinity is in the process of change, and fatherhood matters more and more. Most of the studies out there are relatively new. In one long-term study researchers assessed adults born in 1948 and looked at the outcomes of those people throughout their lifespan. That study was very supportive of having a father in the life of the child. Overall, the outcome was more satisfactory adult relationships. When those children became adults, they tended to be more involved with their own children, and have fewer emotional and behavioral difficulties throughout their lives.
KVT: What problems are more likely to arise when dads aren't present or involved?
MADD: Children in father-absent homes are four times more likely to be poor. Without fathers, there's also a much higher infant mortality rate, and much higher odds for incarceration in the family. The absence of a father is also a predictor for juvenile offenses and teen pregnancy; 85 percent of people in prison, and 90 percent of runaway kids, had an absent father. The list goes on and on.
KVT: Are there developmental milestones that are directly affected by paternal involvement?
MADD: The two major factors for childhood development are attachment and intimacy. Kids learn to form healthy attachments when there are two significant caretakers in the home. The long-term effect is really on cognitive ability and educational achievement. It appears that children whose fathers are involved, nurturing and playful have higher IQs, better cognitive capacities, better language skills and are more likely to start school with academic readiness. Kids who are more involved with their fathers also tend to be more popular kids, with higher levels of social skills.
KVT: Do those findings have implications for same-sex households?
MADD: I'm not an expert on that, but I think the same rules could apply in terms of modeling healthy relationships. Regardless of gender, each member of the couple is still playing a somewhat different role in terms of being a social guide or social coach, but it's not going to be a role that is gender-modeling a stereotypical or traditional role. Also, babies are still learning a healthy attachment to two adults, regardless of their gender.
KVT: Do fathers themselves benefit from being active in their kids' lives?
MADD: Yes. That's often the stage of adulthood when we learn to be social caretakers. In stereotypical roles for men that often didn't happen, which was thought to contribute to the traditional midlife crisis. But now that dads are becoming more involved in their kids' upbringing, there's more richness in their lives and their psychological well-being is boosted as a result.
KVT: I've found that some fathers, myself included, are less patient with their kids than their mothers are. Is that just a gender stereotype?
MADD: It is a stereotype, but in my experience it's also true. From an attachment-theory point of view, the mother typically plays the role of secure base. When I stand at the bottom of the mountain at Bolton Valley ski resort, the word "mom!" echoes all around. Hardly anyone is yelling "dad!" That's really interesting because there are plenty of dads there, too. I hate to sound gender biased, but if the dad or other partner is less patient with the child, then perhaps that other parent encourages more independent risk-taking and trying new things. If you're at the playground and mom is yelling "Be careful!" and dad is yelling "Swing higher!" you've got a balance between the parent who is keeping the child safe and the parent who encourages healthy risk-taking. So if one parent is shorter-fused, it might encourage the child to be more independent. For example, my 8-year-old son would not put his own socks on. I went away for four days. Guess what he could do when I came home?
KVT: Are the consequences of an absent father different for sons versus daughters?
MADD: In some studies where the dads are absent seasonally because they're commercial fisherman or are away for a year or two for other work, the sons tend to identify with the masculine role of being the "man of the house," whereas the girls tend to be more withdrawn and dependent on their moms. But the long-term outcomes seem to be that the boys, to some degree, have an increased tendency for delinquency and youth crime.
KVT: So present, active and engaged fathers have measurable mental-health benefits for children?
MADD: A present father touches on everything. A father being there builds confidence and social skills, improves cognitive scores and academic outcomes. A father being absent from a child's life is often associated with diminished self-esteem, compromised emotional security, abandonment issues, and other behavioral and adjustment problems.
Gotta question for the doctor? Email us!