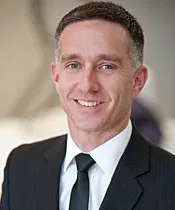 Concussions can cause lasting damage, and public awareness of that danger is growing. In 2013, former NFL players sued the league for failing to warn them about the risks posed by head injuries sustained while playing the sport. Last spring, the NFL agreed to pay them up to $1 billion dollars. Actor Will Smith stars in a new film called Concussion, opening in December. It's based on the true story of the physician who identified chronic traumatic encephalopathy — a degenerative disease caused by repeated blows to the head. It's most common in professional boxers, football players, hockey players and wrestlers.
This month, as many kids are wrapping up football season and getting ready to hit the slopes to ski or snowboard, Kids VT spoke to Alan Maynard about youth concussions. Maynard isn't a physician, but he's a certified athletic trainer, an assistant professor at the University of Vermont's College of Nursing and Health Sciences and an expert on concussive injuries. He educates coaches and physicians throughout Vermont about when it's safe for kids to return to school, sports and other physical activities following a concussion.
KIDS VT: First, what is a concussion?
ALAN MAYNARD: A concussion is a brain injury caused by a fall or blow to the head. We don't assign them different levels of severity like we used to. They're all different, like fingerprints, so we have to handle each one individually. As I like to say, "If you've seen one concussion, you've seen just one concussion."
KVT: What symptoms should parents watch for if their child has been hit in the head?
AM: Red flags include headaches, dizziness, nausea, lack of concentration, confusion or fogginess, unusual fatigue, irritability and memory loss. Since kids can have headaches or feel tired for other reasons, a good clinical examination by someone trained in recognizing concussions is critical.
KVT: Are there clear guidelines for how long it takes someone to recover from a concussion?
AM: No. We can't really set a timeline. Everybody is different. You may have someone who's had four concussions, and their symptoms resolve quickly. You can have someone else who has their first concussion and their symptoms linger. That seems counterintuitive, but we see cases like that all the time.
KVT: Are we seeing higher rates of concussions since the days when coaches told kids to just "shake it off" and get back into the game?
AM: First of all, we don't use language like that anymore because concussions are brain injuries. We still run into parents who call them "bell ringers" and say, "Oh, he'll be just fine." Well, no, it's still a brain injury and he might not be fine, so let's take a closer look. As far as incident rates go, it's hard to say whether the uptick we've seen is the result of better diagnoses or more concussions. I think coaches, trainers and parents are all learning to be more vigilant about concussions generally.
KVT: Which activities have the highest rates of concussion?
AM: Football certainly hits the mark as one of the more dangerous sports. But right up there — and sometimes surpassing football — is girls' lacrosse, with a higher incidence of game-related concussions, as well as soccer and cheerleading. In cheerleading, we've seen a threefold increase nationally in catastrophic head- and neck-related trauma in the last five years. Concussion can strike anyone, but for reasons we don't yet understand, it seems to take girls and young women longer than boys to return to play.
KVT: Do helmets make a significant difference?
AM: Helmets are made to prevent catastrophic skull fractures. But nothing can slow down the brain moving inside the skull, which is what happens with a concussion. So, there's no such thing as a concussion-proof helmet. Certainly, helmets make things safer. But we also know there's a slight uptick in risky behavior when kids put on a helmet. Some ski mountains now require helmets for skiing and snowboarding, so that's making people safer, but it's not eliminating concussions.
KVT: As parents become more educated, is it affecting which activities they allow their kids to engage in?
AM: Overall, I think sports are safer than they've ever been, in part because we're making better choices today. I have a student athlete who's had multiple concussions and her parents finally said, "She's just going to play softball from now on." That never would have happened 10 years ago. Parents are becoming more educated about the risks of concussions and making better choices for their kids, and themselves, and that should pay positive dividends for generations to come.
Got a question about kids' health and wellness? Send it to ideas@kidsvt.com.