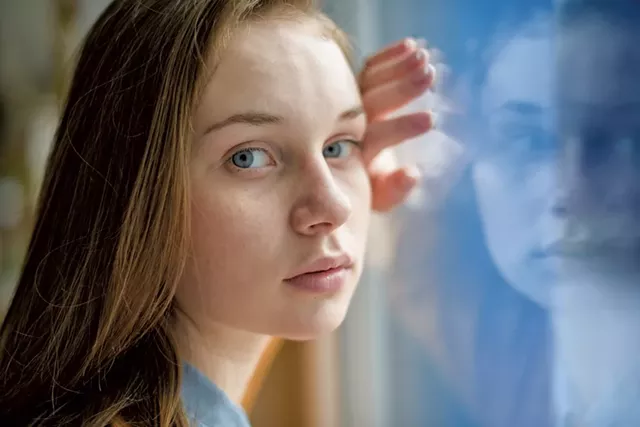 During the summer between sixth and seventh grade, a rumor spread that another kid was going to beat me up on the first day of the new school year. She was going to wait inside the school until I arrived, announce that she didn't like me and then fight me — enough details to make it believable. I worried a lot. Would this girl really beat me up? What would I do?
My mom's usual response to any perceived threat to her children was one step shy of taking up arms in our defense, so I was reluctant to tell her about this situation. Eventually, I was so anxiety-ridden that I had no choice. She stayed miraculously calm. She didn't dismiss me, she didn't say it wouldn't happen, and she didn't tell me I was silly for believing it could.
Instead, she acknowledged that my anxiety was real. She suggested that instead of dreading the unknown, we should run through the scenarios and come up with strategies. By the first day of school, I felt nervous but empowered. So when the rumor turned out to be true, and the girl was waiting for me, I was ready. I walked up to her, awkwardly stuck out my hand and said, "Hi, I'm Autumn. You're not gonna beat me up. At least not today. We don't even know each other. What's your schedule? Maybe we have classes together." Situation diffused, anxiety relieved.
As adults, we know the toll anxiety can take and we never want our kids to feel it. But some anxiety in life is normal, particularly during transitions like going back to school.
Nonprofit Child Mind Institute recommends that parents listen seriously when kids share their anxieties. "Rather than dismissing these fears ... listening to them and acknowledging your child's feelings will help him feel more secure," writes Caroline Miller in an article on the organization's website.
Johns Hopkins Medicine recommends helping your child connect with a peer from her class. Familiar peers improve a child's academic and emotional adjustment to a new year. If the anxiety persists as the year goes on, ask for help from a school counselor or pediatrician.
As parents, sometimes the hardest thing to do is to put aside a visceral reaction, like dismissing and denying, in favor of a more balanced response, like listening and strategizing. Instead of hoping to do the impossible — spare your child from anxiety forever — teach her to lean in, to know what she can handle, to walk right up to her biggest fear, put out her hand and introduce herself.
In this monthly column, comedian, writer and mom Autumn Spencer answers tricky parenting questions. Have a question for Autumn? Send it to ideas@kidsvt.com.