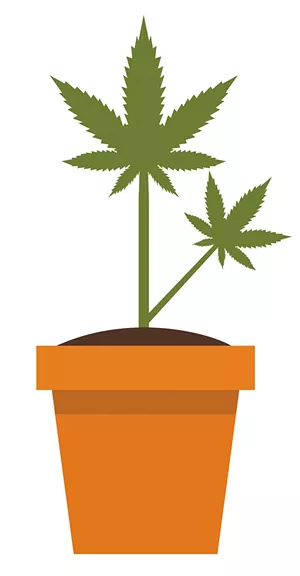 Dear Reverend,
Since pot has been legal in Vermont, I've been growing my own. My stuff is pretty good, and I enjoy sharing it with my friends when we're hanging out, but a few of them are just mooching all the time. They've even asked me for buds to go. How do I get these guys off my bag?
Green Thumb (male, 29)
Dear Green Thumb,
Regardless of weed's legal standing, that's a tale as old as time. Everybody has that friend, whether they're bumming your cigarettes, borrowing your money or smoking your weed. It's hard to say no when everybody is having a good time, but it's up to you to draw the line if you feel you're being taken advantage of. The next time your pals come over, keep your stash tucked away. If they ask for a freebie to go, simply say you don't have any extra.
Your friends probably think that since you grow your own, it's basically free for you, so why not ask for some? They may not realize the time and effort you've put into growing the plants. Not to mention the cost. Maybe you can casually bring those up in conversation sometime. Have you ever considered encouraging them to grow their own? Sounds like you've got a knack for it, so you could even offer to help them get started. Soon enough, you might be reaping the benefits, too.
With marijuana use becoming more mainstream, etiquette questions are popping up left and right. Luckily, Lizzie Post — great-great-granddaughter of etiquette doyen Emily Post — has written a book about them. Check out the interview with her.
Good luck and God bless,
The Reverend