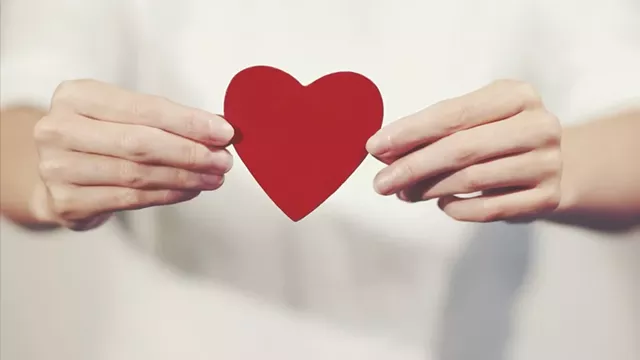 New York Times best-selling poet Rupi Kaur captured the attention of readers across the globe when she wrote, "How you love yourself is how you teach others to love you."
Considering those words may make us uncomfortable, but there's little denying their truth. Think honestly about your behaviors, the choices you make, the language you use when you speak to yourself and the boundaries you do — or don't— set. Are you cheering yourself on? Do you speak kindly to yourself? Or are you judging, doubting and criticizing every move you make?
Now take a look at the people with whom you spend the most time — friends, family, coworkers. On average, how do these people treat you? Are they cheering you on? Speaking kindly? Offering support free of conditions?
I'd wager that how you treat yourself and how others treat you align almost exactly. As author and researcher Dr. David Hawkins wrote, "Everyone you come in contact with simply mirrors back your internal belief system."
To be clear: This ain't no guilt trip. The point is not to alert you of your failure to love yourself or to choose better friends. The point is to encourage honest self-reflection as the groundwork for cultivating self-compassion. Why? Well, in addition to reducing anxiety and freeing ourselves of a victimized or narcissistic perspective, self-compassion contributes to happiness, optimism, self-initiative and curiosity.
But for parents, perhaps the most important benefit of developing self-compassion is modeling it for our children.
In her New York Times article "The Promise of Self-Compassion for Stressed-Out Teens," author Rachel Simmons notes that researchers who synthesized studies on more than 7,000 adolescents from six countries found that "teens with high levels of [self-compassion] were most likely to report lower levels of distress caused by anxiety and depression."
Like anything worth doing, self-compassion is a practice. Dr. Kristin Neff is the founder of Self-Compassion.org, where she outlines eight self-compassion exercises. One focuses on identifying what it is about ourselves that we believe we can change through harsh judgment. Another exercise takes a look at the language we use when we speak to ourselves and suggests ways to change our critical self-talk.
It's never too late to show others how we want to be treated by showing ourselves compassion. It's never too late to become our own good friend. It's never too late to teach our kids — who are always watching and listening — that the best way to find love and acceptance is to look within.
In this monthly column, Burlington-based comedian, writer and mom Autumn Spencer answers tricky parenting questions. Have a question for Autumn? Send it to ideas@kidsvt.com.