Luke Awtry
Dan Caddy
In 2012, Dan Caddy created a Facebook page as a tribute to the drill sergeants who, years earlier, had transformed him from an aimless 18-year-old into a combat-ready soldier. Called Awesome Shit My Drill Sergeant Said, the page began as a recounting of hilariously brutal takedowns that Caddy and other soldiers had heard drill instructors bark at new recruits.
Within months, however, the online community he had built dropped a dead-serious mission in Caddy's lap: using that network to rescue a soldier on the brink of taking his own life. With no training in mental health counseling, the California National Guard member was abruptly on the front lines of the military's suicide epidemic. And more such rescues would follow.
Caddy's Facebook page led to the publication, in 2015, of the HarperCollins book Awesome Sh*t My Drill Sergeant Said: Wit and Wisdom From America's Finest, as well as an online merchandise business. Through the latter, Caddy funds a nonprofit he founded called Battle in Distress. It operates a worldwide "battle response team" for active and former military personnel who are suicidal or just need to talk through their troubles with people who have common experiences.
Now a member of the Vermont Army National Guard, Caddy, 36, lives in Plainfield with his wife, Lindsey, and their 4-year-old daughter. During a recent interview in his wooded hillside home, he emphasized that neither the Guard nor the U.S. Department of Defense officially endorses or financially supports his organization.
Caddy's unplanned career trajectory began in 2012 as "shits and grins" during a five-hour bus ride home from a training in California. He and his fellow guardsmen swapped stories about their drill sergeants, whom Caddy described as "some of the greatest comics" (see below). Laughter made the trip pass quickly, he recalled. Back home, Caddy reflected on what his own drill sergeants had meant to him.
"Man, these people have nine weeks to make an insane impact on your life," he said. "I wouldn't be the person I am today, or have the discipline or backbone, without having had that experience to build on."
The drill sergeant is a familiar pop-cultural archetype. Whether it's Louis Gossett Jr.'s Academy Award-winning portrayal of Sgt. Emil Foley in the 1982 film An Officer and a Gentleman or former Marine drill instructor R. Lee Ermey's turn as Sgt. Hartman in 1987's Full Metal Jacket, the steely-eyed noncommissioned officer in the "round brown" campaign hat personifies the crucible of military character building. And woe to anyone who doesn't perform to the sergeant's exacting standards.
Caddy learned that lesson the hard way. His father had been a squadron leader in Britain's Royal Air Force. His mother's father was a Marine, and his uncle, also in the Corps, served in Vietnam.
Though Caddy was no stranger to military discipline, he lacked direction, he said. He fell in with "the wrong crowd" after high school and found himself "not doing anything productive and making bad decisions ... I thought, I need to do something that's going to give me focus." So, in 2001, he joined the Guard.
Before enlisting, Caddy always assumed he could talk his way out of trouble. But when he ignored a drill sergeant's order, "He PT'd me until I was puking," Caddy said, referring to physical training. "This was the first time for me that there was no talking my way out of it."
Though never a drill sergeant himself, Caddy offered insight into the role of humor in instilling discipline. New recruits must stand at attention and aren't permitted to laugh, smile or move a muscle. When a drill sergeant cracks a vulgar or expletive-laden joke, Caddy explained, he's waiting to pounce on whoever chuckles or smirks. That response results in the inevitable "Oh, so you think that's funny?" followed by more verbal and physical harassment.
Such intense stress is designed to build coping skills that are invaluable in combat situations, said Caddy, who himself was deployed to Egypt in 2004 and Afghanistan in 2008. When a drill sergeant shouts insults in a soldier's face, he continued, it's "stress inoculation in a controlled environment." That way, "The first time you experience interpersonal aggression isn't when someone is trying to kill you overseas."
Fast-forward to 2012. After creating ASMDSS on Facebook, Caddy started getting stories from other soldiers. He compiled and posted them, then promptly forgot about the page. When he checked back a week later, it had 700 likes. Within 48 hours, it was up to 7,000; by week's end, more than 15,000. As the page went viral, Caddy enlisted the help of actual drill sergeants to vet the stories for authenticity.
For a few months, the page was just fun and games. But on October 24, 2012, shortly before going to sleep, Caddy found a message in his inbox from a soldier pleading for help. The man had just gotten a goodbye message from a fellow soldier who was planning to kill himself. Unable to reach his buddy, the correspondent asked, "Can you help?"
"What do you say to that?" Caddy recalled. He immediately messaged back: "Well, I don't know what we can do, but we sure as fuck are going to try."
Caddy leapt out of bed and posted a message on Facebook: "BREAK, BREAK, BREAK" — military jargon used to clear the airwaves for urgent radio traffic when, say, a unit is taking enemy fire. He announced the situation and posted the soldier's last known location in or near Kingsport, Tenn.
The response from the page's more than 50,000 fans "was just amazing," Caddy recalled. People contacted him from EMS, fire and law enforcement agencies around the country, some of whom coordinated with a Tennessee sheriff's office. A hostage negotiator offered up his services, as did a representative from a telecom company, who pinged the soldier's cellphone to pinpoint his location.
Meanwhile, Caddy tracked down a member of the soldier's unit, phoned him in the middle of the night and got him to the soldier's front door before the man injured himself.
In all, the rescue lasted more than eight hours. "We shouldn't have been able to do that," Caddy said, "but we did." As he finally went to bed the following morning, Caddy thought about the power of social media to overcome physical and psychological boundaries.
"If we can do that with no plan or system," he recalled thinking, "what could we do if we were prepared?"
The story made national news, with unintended consequences: Other service members who were suicidal, or who had friends who were, began using the Facebook page like a hotline.
"Every night I had people's lives in my hands, and I had no formal training," Caddy said. For two months, he fielded a near-constant stream of messages from soldiers in crisis, as well as from other service members who weren't suicidal but were depressed, isolated or in bad financial straits. Some simply didn't know where else to turn.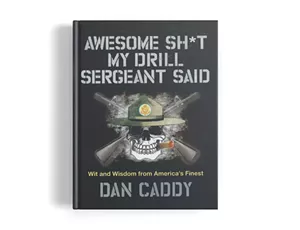 One soldier in crisis was Randy Tucker, a four-year U.S. Army veteran from Florida who'd been wounded in a mortar blast in Iraq in 2005. Even before his discharge in 2006, Tucker told Seven Days in a phone interview, he was diagnosed with posttraumatic stress disorder and "totally overmedicated." Then his wife divorced him.
Tucker returned to Florida and landed a good job as a crew chief with a highway construction company. "On the outside, everything looked good," he said. "But I was a ticking time bomb."
In 2008, Tucker got into a fight with a coworker and landed in jail for the first of several times. His life entered a downward spiral into depression, alcoholism and drug addiction.
Shortly before Christmas 2012, Tucker said, he decided to take his own life. He posted an apology on social media to all the people he'd ever hurt, then told friends he was "going ghost" and wouldn't reply to their calls or texts. Tucker's sergeant, who'd remained in touch and knew Tucker was going through difficult times, read between the lines and reached out to Caddy's Facebook page.
In the meantime, Tucker got a gun and chose a spot where there was no cellphone signal to track his location. He was driving there when Caddy called.
"We talked as though we knew each other for a long time," Tucker said. "Because he was a soldier and had been through some of the things I'd been through, he understood, and we automatically had a great rapport."
As they talked, other users of the page contacted the nearest sheriff's office and the Florida Highway Patrol, which put out a "be on the lookout" notice. As Tucker put it, "Every cop in Florida was looking for Randy Tucker."
Tucker hung up on Caddy repeatedly. He was ignoring his callbacks when he got a call from a number he didn't recognize: a colleague of Caddy's.
Assuming the call was from his son, Tucker answered it and talked to Caddy's colleague, who recounted his own struggles on returning from a deployment. As they talked, Tucker said, he heard a baby crying in the background.
"That really got to me," Tucker said. "This man [had been] in the darkest point of his life and wanted to die, just like me, and he was able to pull out of it."
It took Tucker years to learn to cope with the physical and emotional wounds of war. Today, he said, after relocating to a mountain retreat in Deadwood, S.D., designed for people with PTSD and substance-abuse disorders, he's on the mend and living healthier. And he's "always on call" to help service members who face similar struggles. "If there's someone in my area of operation and they're in distress," he said, "I'll go to him, day or night."
Battle Buddies
Battle in Distress officially launched in January 2013. The term, Caddy explained, has its origins in basic training, when every soldier is assigned a battle buddy. A "battle" who is in distress needs rescue from life-threatening circumstances.
The nonprofit is staffed by volunteers and doesn't solicit donations; Caddy doesn't want people's money, he said, just their time and expertise. Battle in Distress has about 20 volunteers on its response team who are trained and certified in crisis intervention and triage. To date, the organization has handled about 30,000 cases, Caddy said, and never lost a service member.
Despite his lack of formal education in psychology, Caddy is trying to help the military rethink its approach to suicide prevention. He's met with members of Congress and given presentations to military commanders. His perspective on military suicides often comes as a shock to audiences.
"Suicide is not the problem. Suicide is the symptom," he said. To explain how soldiers end up in crisis, Caddy imagines a scenario in which a paramedic uses a defibrillator to shock a heart back into normal rhythm, then kicks the patient out of the ambulance without treating the underlying condition.
Plenty of public and private resources serve active and former military, Caddy said, but labyrinthine rules can make them hard to access. Some are for active-duty personnel only, others for Purple Heart recipients, still others for veterans of specific campaigns and theaters of operation. And each agency or organization speaks in its own jargon.
"The problem is, we've put the onus on [service members] to navigate that whole maze to somehow magically arrive at the right service and resource," Caddy said.
Compounding the problem are the cultural barriers — what he called the "suck-it-up-and-drive-on mentality" — that keep military people from seeking help. In short, they never want to look weak.
Caddy likens the situation of many veterans to manning a combat post that's being overrun by insurgents. What do you do? You pop a flare, send out a radio call and call in backup, he said. The people who come running and "stand shoulder to shoulder to push back that onslaught" are those who wear the uniform.
When soldiers return stateside, Caddy continued, that "onslaught" won't come from the Taliban. It can come from overdue car payments, an inability to find a job, a traumatic brain injury, a drinking problem or a spouse who can't relate to the struggles of readjusting to civilian life. Battle in Distress' response team is trained in triaging those "core issues" and has a database to connect people with available resources.
"It's a reminder that we don't do anything on our own," Caddy said. "Don't wait until you're suicidal. When you're getting overrun, raise your hand and reach out."
Of all the people Caddy has tracked down and connected with in the seven years since starting ASMDSS, there's one he has yet to find: Jim Jones, his first and most influential drill sergeant. Caddy said he likes to imagine Jones has seen his book or read a story about him in Army Times and thought, "Is that the same idiot 18-year-old I had back in 2001?"
Excerpts from Awesome Sh*t My Drill Sergeant Said: Wit and Wisdom From America's Finest
"If you're having trouble sleeping tonight, privates, whatever you do, don't think about the fact that your parents are probably having sex in your old bedroom because your water-headed ass is finally gone."
"I will personally build a staircase to throw you down, private!"
"What did you shave with, private? A bowl of milk and an angry cat?"
"You privates are softer than a sneakerful of puppy shit."
"You seriously can't do one pull-up, fatty? I bet you jack off to cookbooks!"
"You look like your mama fed you with a fuckin' slingshot, private!"
"If you are looking for sympathy, you can find it in the dictionary between 'shit' and 'syphilis,' where it belongs."
"Privates, I woke up this morning and looked in the mirror and realized there were two bad motherfuckers in this world ... and I'm both of them."