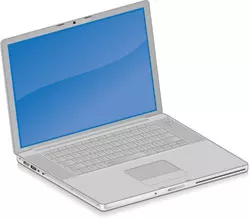 A Vermont Supreme Court justice has come out in favor of a bill that, for the first time, would allow the public to access the state's criminal database over the Internet.
Testifying before the House Judiciary Committee last week, Associate Justice John Dooley urged lawmakers to expand the bill, S.246, to include other kinds of criminal court documents.
The bill, which the Senate approved last month, would allow registered users to search the Vermont Crime Information Center (VCIC) database to conduct criminal background checks. Currently, the database is available only to criminal-justice agencies, researchers and employers of "vulnerable populations," such as schools and nursing homes.
Dooley said he believes S.246 does a good job of balancing the public's right to know with the privacy concerns of crime victims. But, he told committee members, the bill as it stands now creates "an intentional inconvenience" for people who also want access to criminal case files. Specifically, Dooley wants the state to grant online access to criminal docket sheets, which include a brief description of all the motions, hearings and orders filed in a case, from the initial pleading to the court's final disposition.
Vermont's court records are open to the public, although some proceedings — certain family court matters, mental-competency hearings and cases involving minors — are exempt by statute; state judges also have the prerogative to "seal" documents and pleadings from public view. The Vermont judiciary's website, VTCourtsOnline, has offered Internet access to the docket sheets of civil cases since 2004. The record of criminal court proceedings can only be viewed in person, however.
While everyone has a right to the raw data, cobbling together a person's criminal history is an expensive and time-consuming process with no guarantee of reliability. A statewide criminal background check requires a visit to every district court in Vermont's 14 counties. That explains why more and more background checks are being done by national data-compiling companies. They either purchase their data in bulk from state governments — which Vermont doesn't allow — or employ "stringers" to search the records manually. While the information is available to the public, it often comes at an exorbitant fee.
Allowing electronic web access to criminal case records is opposed by victims' advocates, who point out that docket sheets contain information, such as names, addresses and the terms of court orders, that can identify victims. Putting that information online, says Sarah Kenney, public policy coordinator for the Vermont Network Against Domestic and Sexual Violence, could compromise victims' safety, violate their privacy and further stigmatize them or their families.
"We think that just having criminal conviction information available through VCIC is the best way to go because it's the most reliable information," Kenney says.
But other interest groups, including the ACLU of Vermont and the Vermont Press Association, contend that since criminal court proceedings are already part of the public record, restricting electronic access creates a double standard for public information.
In written testimony, Allen Gilbert, executive director of the Vermont ACLU, told the House Judiciary Committee that the state's courts accommodated about 19,000 different records requests last year. If, as opponents to greater electronic access fear, the records contained errors, they're already finding their way onto the web. "The way to solve the problem of 'dirty records' is not to hide them," Gilbert argued, "but to open them further so the errors can be identified and corrected."
Judge Dooley agrees that court records can be "positively sloppy" when it comes to identifying individuals. There's no guarantee that, in the case of a background check, he says, the name that turns up in a court records is the person being researched.
However, inaccuracies are less likely when the information comes from the VCIC database, said the center's director, Max Schlueter. In addition to name and date of birth, VCIC uses fingerprints and other "triangulation" tools to match a person's identity to the criminal offense.
"The courts' records are there to document the business of the court," Schlueter told lawmakers. "VCIC's records are in the business of documenting the criminal histories of individuals."
And that's a huge undertaking. In 2007, VCIC processed 400,000 criminal justice record checks and 200,000 license record requests, despite a limited staff. The process can be very slow — a 10-day wait isn't unusual — which can be a problem for businesses that depend on timely information about potential employees. For example, nursing homes often need to replace workers on short notice in order to maintain state or federal staffing requirements.
Whatever S.246 looks like in its final form, Schlueter's workload is bound to increase. As of July 1, VCIC will lose $200,000 in federal funding, resulting in further staff cuts. That's one reason the Senate bill includes a $30 online user fee.
Schlueter, who opposes the $30 surcharge, claiming it would make Vermont's criminal records system one of the most expensive in the nation, nonetheless hopes the bill will help to curtail the use of unregulated national data-mining firms. And he wants to put background checks more fully in the hands of VCIC, whose business, Schlueter notes, is "data quality."