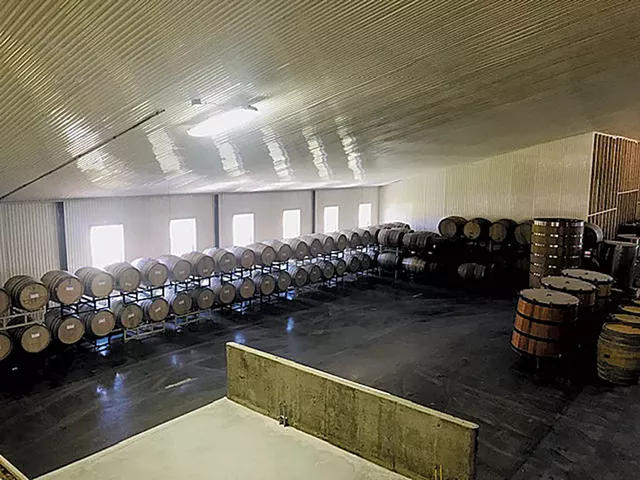 Courtesy Of House Of Fermentology
House of Fermentology at Nordic Farms
House of Fermentology, a beer blendery in Burlington's South End, is moving from a garage bay off Pine Street to the burgeoning food and farming scene at Nordic Farms in Charlotte.
In its new location, HOF will have more and better space for aging, blending and conditioning beer, said Todd Haire, who founded HOF with Bill Mares four years ago. An offshoot of Foam Brewers in Burlington, HOF specializes in barrel-aged beers and sour beers.
"We'll be working seasonally throughout the year," said Haire, who is a co-owner of Foam. "Brewing in the fall, filling up the barrels. Come summer, when fruit comes in from our neighbors, we'll be using that [to] ferment the beer — and allowing those cycles to work naturally."
Pending the completion of the permitting process, HOF will be in place at Nordic Farms by December 1. The move will increase the size of the beer operation from 800 square feet to 2,500 square feet "with room to grow," Haire said.
In addition to HOF's larger indoor area in Charlotte, its location at the 600-acre farm will allow for on-site agriculture as part of the blendery's work. Haire and Mares, who are both beekeepers, might start an apiary at the farm. Another possibility is growing a small orchard and vineyard to incorporate the fruits into future beers, according to Haire.
"We just want to do some serious slow beer and take time and try to see where that beer goes," Haire said.
HOF produces about 400 bottles of beer every two months. It's available at Foam, the waterfront brewery that plans to open a restaurant in late winter or early spring. The first HOF beer aged in Charlotte should be ready in the spring of 2020, Haire said.