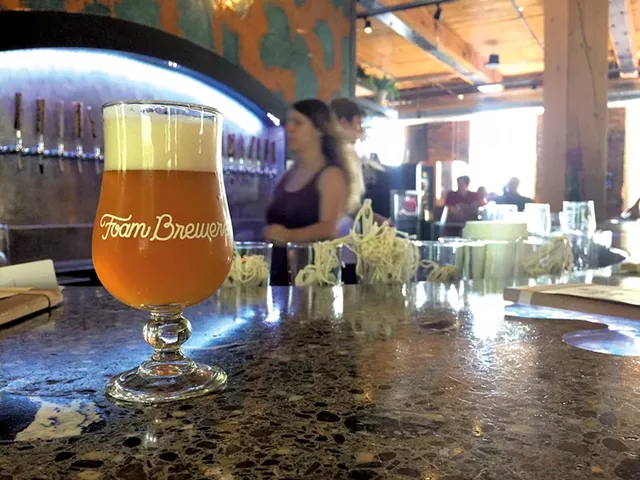 Hannah Palmer Egan
Orange Dot at Foam Brewers
Burlington's House of Fermentology made its draft debut last weekend at Foam Brewers, which opened a month ago on Burlington's waterfront. HOF's first release — a rust-orange wild American ale called Orange Dot — is a blended ferment, aged eight months in French oak barrels with wildflower honey and cara cara oranges.
Even at a formidable 6.5 percent alcohol (rather boozy for a sour beer), the new brew is thirst-quenching and bright, marrying brisk acid with a touch of funk. "We wanted to do something lean and dry with clean lactic acidity," says brewer Todd Haire, who co-owns HOF and Foam Brewers with two sets of partners.
Orange Dot is just the beginning for HOF. In addition to releasing the brew in bottles in June, Haire plans to offer Pink Dot (wild-fermented golden ale with raspberries, ginger and orange zest) later this summer and several other blended, oak-aged "Dots" as they reach maturity.