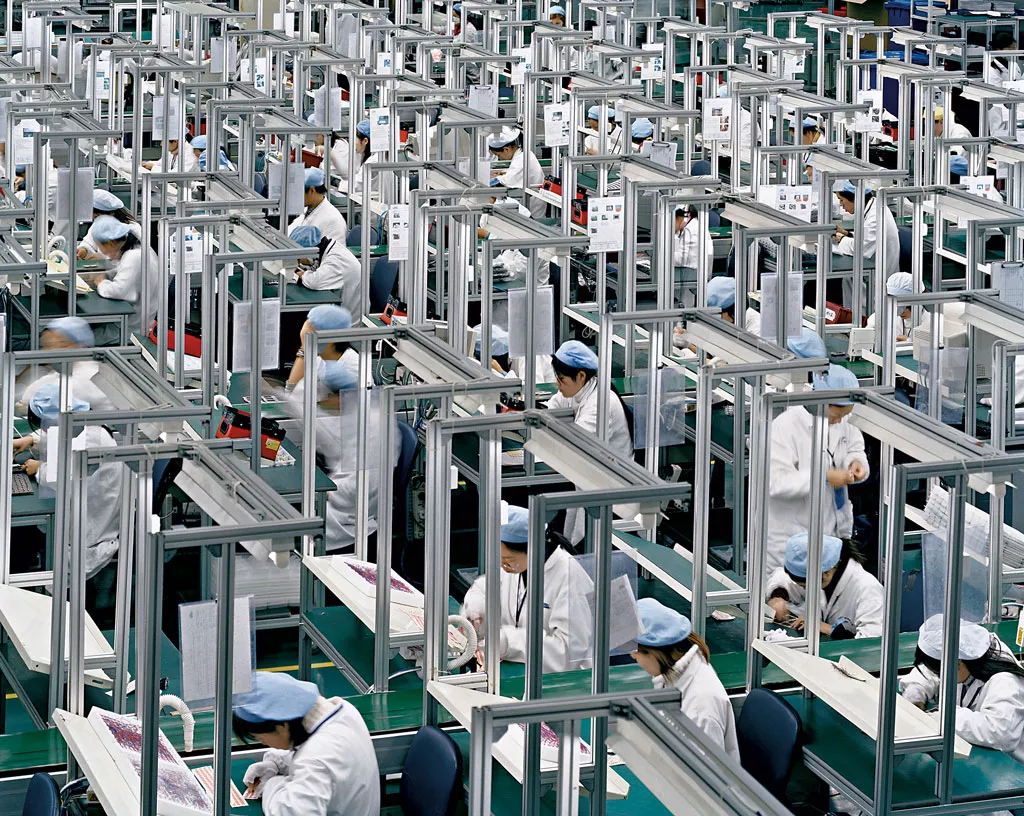 Courtesy of Hood Museum of Art
"Manufacturing #16, Bird Mobile," Zhejiang Province, Edward Burtynsky
It was a very good year for the Hood Museum of Art. In 2014, the Dartmouth College institution received two major donations of artwork from alums. The college was already an art lovers' destination, offering such attractions as the stunning "The Epic of American Civilization" mural by José Clemente Orozco in the Baker Library. Exhibits included the likes of Picasso prints, aboriginal paintings, and the recently closed "Witness: Art and Civil Rights in the Sixties." The gifts of contemporary photography from Nancy and Tom O'Neil (class of '79) and of European and American art from the late Barbara J. and David G. Stahl (class of '47) add nearly 160 pieces to the Hood's permanent collection.
It's not every day — or year — that a college art museum can boast such acquisitions.
The Stahl collection, assembled over three decades, "expresses some of the chief interests, preoccupations and viewpoints of the collectors," according to the museum. Those would include interests in music, social justice, spirituality and the human condition, and "an abhorrence of war, social intolerance and totalitarianism." The Stahls' collective eye led them primarily to prints, whose "strong thematic links" lend themselves to object-based teaching that is important to the Hood's mission as an academic museum.
Some of the highlights among these 118 pieces are old-master prints by Albrecht Dürer and Rembrandt, 19th-century depictions of opera subjects by Henri Fantin-Latour, images of social unrest by Käthe Kollwitz, and satirical political images by Honoré Daumier. Early-20th-century German expressionist prints also express social criticism.
By contrast, the O'Neils' gift of 39 photographs by 17 artists skews toward the late 20th century and early 21st. Collectors for more than two decades, they donated to the Hood trendsetting large-scale color images and aerial environmental shots, as well as photos in traditional genres such as portraiture. The works by internationally recognized photographers — including Edward Burtynsky, who was exhibited at the Shelburne Museum alongside Ansel Adams in 2010 — will be used to enhance "the museum's ability to teach contemporary art and a wide swath of subjects across the curriculum," states museum director Michael Taylor.
Works from both of the donated collections will appear in future exhibits at the Hood, according to museum staff.
The original print version of this article was headlined "Picture This"