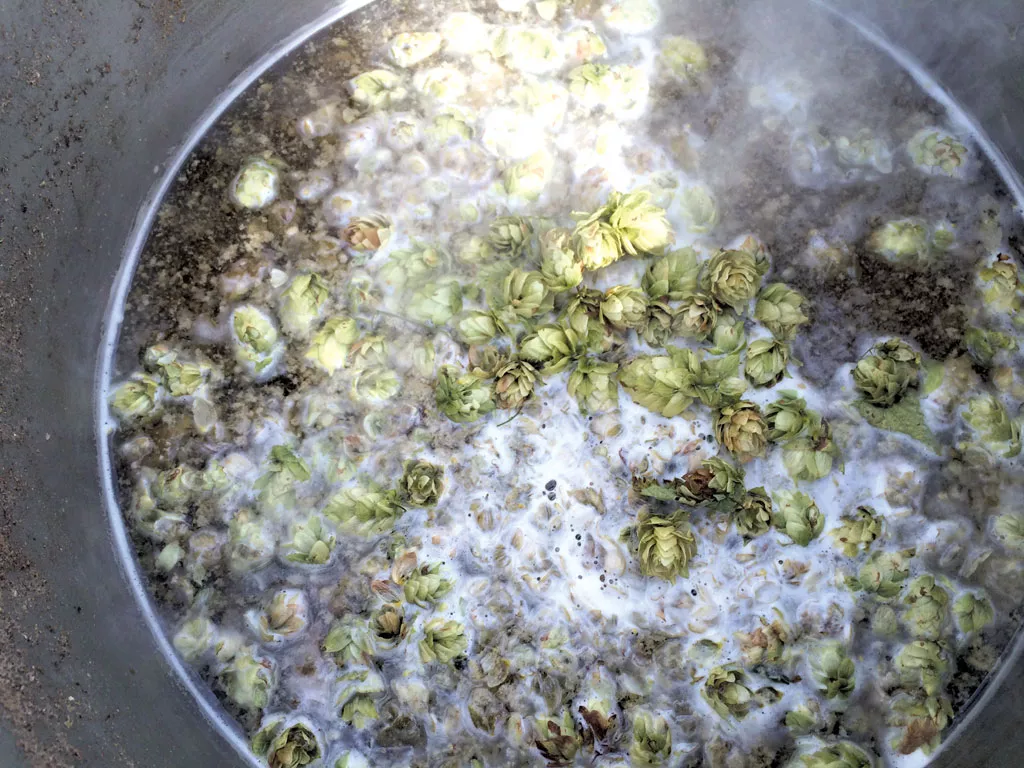 Courtesy Of Bryce Healy
A South Burlington homebrew in progress
Homebrewing, like any act of creation, involves inspiration and, often, passion. It's dirty, stinky, pricey and labor intensive, and there are never any guarantees that the beer will be drinkable. But the fruit of a homebrewer's effort — whether good, bad, plain or interesting — is a reflection of that brewer's skill, as well as of his or her thoughts and ideas, hopes and dreams, and the moment when he or she made and nurtured the brew.
Most homebrewers work by day and brew during nights and weekends, but many dream of supplanting their nine-to-five gig with a professional brewing job.
Earlier this week, 14th Star Brewing, Winooski's Beverage Warehouse and Farrell Distributing announced a statewide brewing competition called Make the Cut, which will give one winning homebrewer the chance to sell his or her beer statewide.
The idea originated with Winooski Beverage owner Jennifer Swiatek. "You see these people in line for hours for Heady Topper, saying, 'One day, maybe I'll get to do this for a living.' I wanted to give them that chance," she says.
Homebrewers must enter by March 31; after two rounds of judging, a winner will be announced the week of the Vermont Brewers Festival, in July. One hundred percent of the proceeds from each brewer's $10 entry fee will be split between Purple Hearts Reunited and a charity of the winner's choice.
The winner will get to pour his or her beer at the 14th Star tent at the brewfest and see it on draft at local restaurants and sold in cans statewide. He or she will also be featured — along with other competitors — in a mini-documentary about the competition and Vermont's homebrew scene.
14th Star owner Steve Gagner, a longtime homebrewer, says he's excited to give someone the chance to share their beer with a wider audience. "It's kind of like when you give your kids presents on Christmas. I'm really excited to see that person's expression when we give them a chance to put their beer in front of a couple hundred thousand people," he says.
(An extended version of this piece was published online on the Seven Days Bite Club blog on Monday, January 5.)
The original print version of this article was headlined "From Homebrew to Taproom"