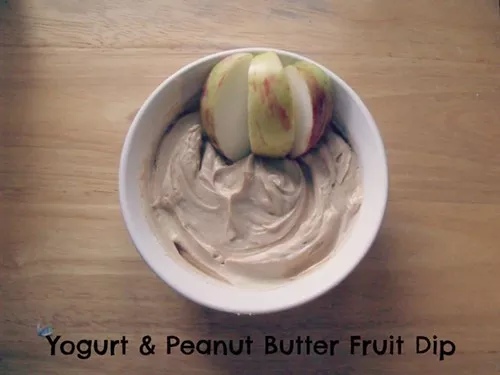 At our house, the after-school snack is seemingly the most important "meal" of the day. Three boys pour out of the school bus each afternoon, letting out painful cries for help. "I'm staaaaarving!" they moan. I made this tasty dip on one of those "What can I throw together to resemble a snack?" kind of days. It was a hit!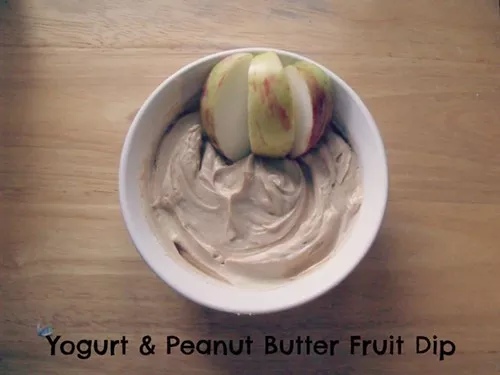 Yogurt and Peanut Butter Fruit Dip
Ingredients:
1 cup plain Greek yogurt (although any yogurt will do)
1/4 cup peanut butter
1 tablespoon honey
1/2 teaspoon cinnamon
Mix everything together until smooth and creamy. Serve with fruit. Our favorites were apples and graham crackers, but use whatever you find in the cupboard or fridge that seems good for dipping.
Enjoy!