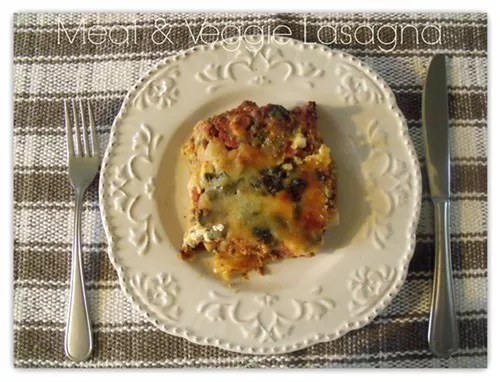 I don't "hide" veggies in my kids' food as a way to be sneaky — I think it's important to teach them about eating a balanced diet and trying new things. But I have been known to work a healthy ingredient or two into their favorite dishes.
Take the time I added puréed squash to the sauce of their beloved lasagna, for example. "Did you put squash in this?!" my children shrieked. (And let me assure you these were not shrieks of joy.) I've also made veggie lasagna only to be met with similar, disgusted exclamations of "Where's the meat?!" and "Did you use zucchini instead of noodles?!"
Sometimes, my kids' keen sense of taste does me no favors.
This time, I tried incorporating — not "hiding," mind you — shredded zucchini and carrots into the meat sauce. And guess what? It was a tasty success!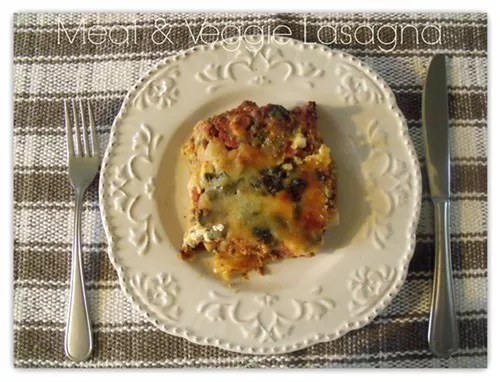 Meat & Veggie Lasagna
1/2 onion, diced
1/2 red pepper, diced
1 carrot, shredded in short pieces
1 zucchini, shredded in short pieces
dash of olive oil
1 pound ground beef
2 cloves of garlic, minced
1 jar of pasta sauce (more if you prefer a saucy lasagna instead of a chunky one)
1 can diced tomatoes, with juice
1 teaspoon oregano
salt and pepper to taste
1 box oven-ready lasagna noodles
2 cups ricotta cheese
1 cup raw baby spinach, chopped finely
2 cups shredded cheese (I like using an Italian mix or mozzarella)
Preheat the oven to 425 degrees. Spray a 9-by-13-inch pan with nonstick spray.
In a large pan, sauté the onions, red pepper, carrot and zucchini with a dash of olive oil, until just tender. Pour into a bowl.
In the same pan, cook the ground beef and garlic until the meat is cooked thoroughly. Drain off any grease. Mix in the jar of pasta sauce, as well as the diced tomatoes, oregano, salt and pepper. Stir in the sautéed veggies.
Layer the lasagna in the prepared pan as follows: Lasagna noodles, meat and veggie sauce, ricotta cheese, spinach and, shredded cheese. Repeat layers until the pan is full. Cover the pan with foil and bake for about 45 minutes. Remove foil and bake an additional 15 minutes. Remove from oven and let cool for about 5-10 minutes before eating.
Enjoy!
Tasha Lehman is a regular contributor to Kids VT. She lives in Vermont with her husband, Matt, and their three sons.