When I need a quick and effortless dish to serve my family but don't want to turn to a box, I reach for this simple and delicious recipe.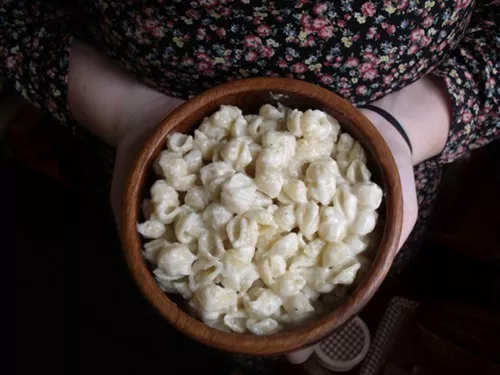 Homemade Shells and Cheese
Ingredients:
1 16-oz box mini-shells pasta
2 cups milk
1/2 stick of butter
1 cup finely grated Parmesan cheese
1/2 tsp garlic powder
salt and pepper to taste
Directions:
Boil and drain pasta; return to pot. Add butter and stir until melted over medium-low heat. Slowly stir in milk and cheese. Add in garlic powder, salt and pepper. Stir until smooth and creamy. Serve hot.