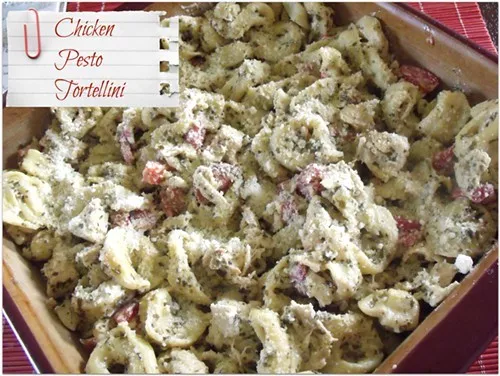 Bake this dish in the oven or serve it hot from the pot — the quick yet tasty meal is a crowd-pleaser! The kids love the cheesy pasta, and the more sophisticated flavors from the pesto and roasted red peppers make adults feel like they're eating a "grown-up" meal. Serve with a side of salad and some warm, crusty bread.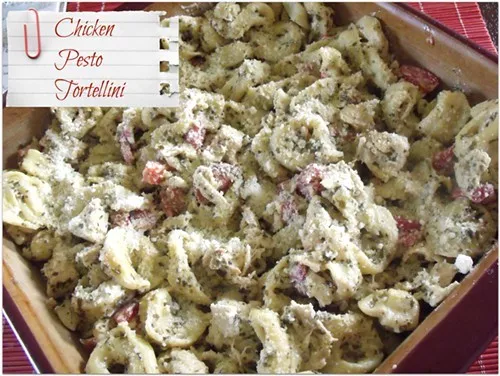 Chicken Pesto Tortellini

1 24-ounce package cheese-filled tortellini
1 cup light cream
1/2 cup white wine
1 7-ounce jar prepared pesto
12 ounces cooked chicken, chopped
1 7-ounce jar roasted red peppers, chopped
1 teaspoon garlic powder
salt and pepper to taste
1 cup shredded Parmesan cheese
Boil pasta according to package directions. Drain and return pasta to pot. Pour in cream and wine and cook over medium heat while stirring. Sir in pesto, chicken, roasted red peppers, garlic powder, salt and pepper. If serving from the pot, add Parmesan cheese and stir until warm and melted. If baking, transfer prepared pasta to a baking dish and top with cheese, then bake at 375 degrees until cheese is melted and bubbly. Enjoy!