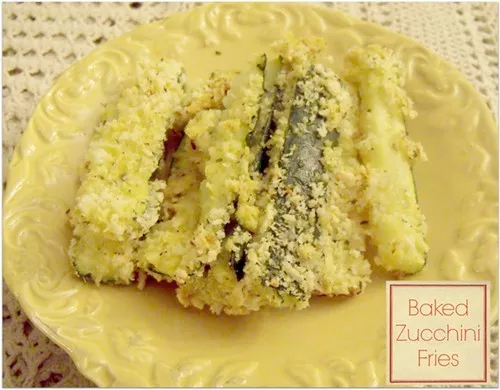 "Pleeease don't tell me you are making zucchini!"
This phrase is often heard in my home, especially in prime gardening season when everyone in the neighborhood has zucchini to share. My kids don't exactly look forward to seeing the veggie on their plates, but this recipe got us one step closer to squash acceptance. One out of three of our boys declared that he would eat zucchini "if it was cooked this way." When it comes to picky eating, those odds aren't bad!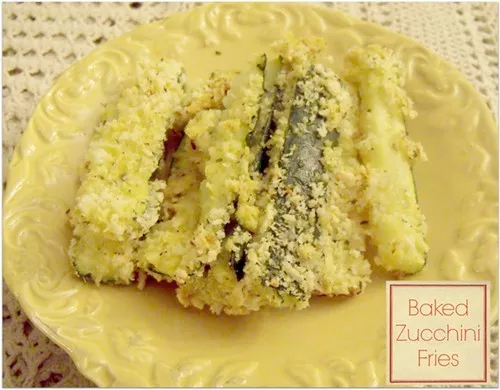 [jump]
Baked Zucchini Fries
Ingredients:
2 medium sized zucchini, cut into sticks
1/4 cup flour (I've used whole-wheat and regular flour; both worked well!)
2 cups Italian seasoned Panko bread crumbs
1/4 cup grated Parmesan cheese
2 eggs
Salt and Pepper
Olive oil
Directions:
Preheat oven to 425 degrees. Spray a baking sheet with nonstick spray.
Place flour in a bowl. Whisk eggs in a separate bowl. In a third bowl, mix together bread crumbs, cheese and a sprinkle of salt and pepper.
Toss zucchini sticks in the flour to coat. Dip into the egg and then coat well in the bread crumbs. Place on the baking sheet in a single layer. Drizzle with olive oil.
Bake for about 20 minutes or until crispy. Serve warm.
We tried dipping our zucchini fries in ranch dressing but all agreed they were tastier on their own!