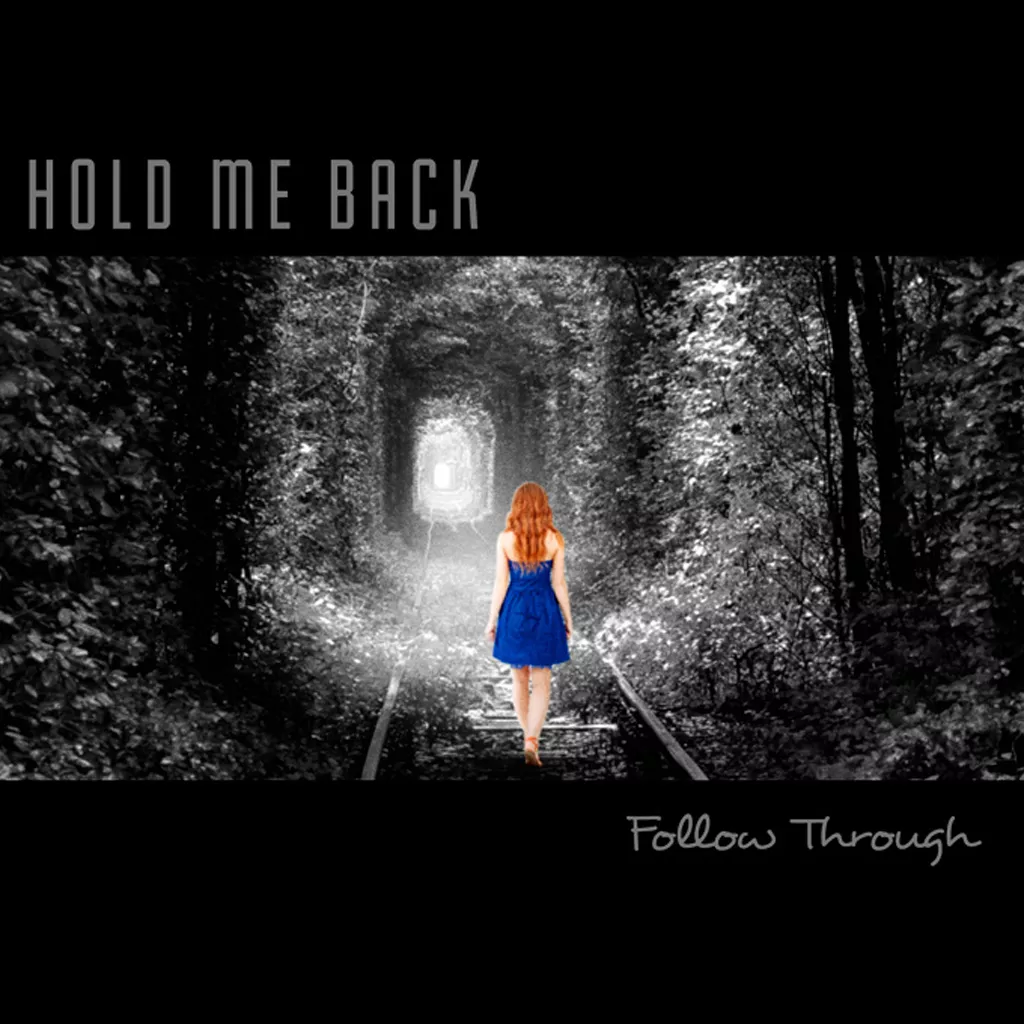 (Self-released, digital download)
Emo-alternative-punk music has certainly fallen from its mid-2000s commercial stardom, but there are still pockets of sensitive rockers moping in café corners. One such group is new Burlington-based trio Hold Me Back, with Ed Brady contributing lead guitars and vocals, Brian Rotella providing bass and additional guitar, and Landry Watson hitting the drums. These guys fall more on the emo end of the spectrum than alt-punk (think Secondhand Serenade, not My Chemical Romance).
Accordingly, the band's seven-track debut EP Follow Through is not short on emotion. Unfortunately, its overabundance of feelings is often washed out in a sea of bland, repetitive chords. And, while Brady possesses the pretty, slightly whiny pitch needed to be convincingly emo, the lyrics do not always fit the angsty bill.
Take the opener, "Mary-Jane." It's a confusing confessional that could be about a girl who happens to be named Mary-Jane ... or a puffable plant by the same name. Most of the song is an ode to toking, despite resistance from "the man." Brady sings: "I go to work, I pay my dues / everything they ask me to / they don't want to see me with you / see it through your emerald eyes / the world that's in disguise / hidden by the smoke and the haze."
Then, in the last few verses, we hear this, ahem, explicit admission: "whenever I think of you / I can taste your juices on my eager lips." It would be clever, if such duality were a consistent theme on the EP, rather than a one-off.
Instead, it quickly becomes clear that Follow Through takes itself — and the downfall of love — quite seriously. "My Biggest Dream" is a tense number dwelling on the cliché that hindsight is 20-20. "4AM" is an overwrought tune about driving and thinking about love on the brink of tragedy.
"When Autumn Falls" and "Time to Find Yourself" are somewhat successful acoustic crooners built on hushed, cramped vocals. But the monotonous guitar and bass lines remove the emotional immediacy of Brady's relationship-driven lyrics, rendering the would-be love songs simply generic. The EP wraps up with "Lilies Fade," a kiss-off that almost convinces us the guy has given up the girl for good.
There's nothing wrong with a band expressing emotion, and lots of it. Indeed, music can become regrettably lackluster without some kind of human sentiment behind it. But the temptation to navel-gaze at the expense of other elements of songcraft can produce an emotionally oversaturated record with disparate parts. Brady has some vocal talent, and if Rotella and Watson diversify the instrumentation, Hold Me Back could rework some of their weaker elements and likely make a stronger second showing.
Hold Me Back's debut EP Follow Through is available here.