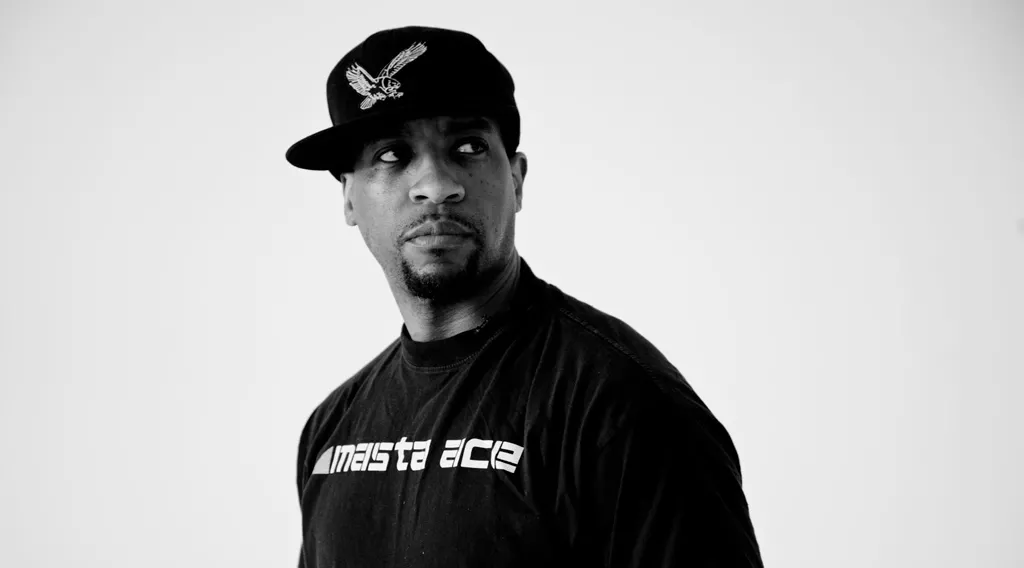 Masta Ace has performed hip-hop since 1988 and has been widely considered one of the best at it throughout the genre's evolution. But he doesn't rest on any laurels; Masta Ace continues to tour relentlessly, from campus bars in the Midwest to sold-out festivals in Germany and Japan. (Like many rap artists, he fares better overseas.) Though he often performs with his equally tireless group eMC, Masta Ace will appear for a special solo set at the Higher Ground Showcase Lounge in South Burlington this Thursday, February 5. He took the time to talk shop with Seven Days about staying independent, life on the road and the next generation of hip-hop.
SEVEN DAYS: Who were your mentors and role models for the business side of independent touring?
MASTA ACE: I really didn't have one, actually. That just didn't exist. I figured it out myself, because I had to! I think we've still got a lot to learn and work on. I'm proud of what we accomplished independently, but that benchmark has really changed. You see guys like Tech N9ne and his Strange Music crew, they're on a whole other level. Independent, but they've got tour buses, they're playing arenas and their merch game is crazy.
SD: How do you balance the demands of touring and family life?
MA: Technology is key! Without FaceTime to keep us in the loop over any distance, it would be so much harder. Being able to actually see each other every day, that's so important. My wife is understanding and supportive; she knows how serious I am about this. She knows this is business, not a vacation, and without her none of this would be possible. I'm a very fortunate man.
SD: What kind of music do you listen to when you're relaxing on the road?
MA: I typically don't. Like, at all. The thing is, there's really no downtime in my creative process. I am always working, always writing. So I'm wary of being influenced, you know? Ideally, I want to make music in the vacuum. So when I'm listening to music, I'm listening to beats for the next album. I'm always working on songs.
SD: How do you actually write these days? Are you still putting pen to paper?
MA: I've been typing lyrics since 2004. The last time I made an album on paper was Long Hot Summer [in 2004]. After that I got my first BlackBerry, so I started just storing my rhymes there. Unfortunately, when I switched over to iPhone, I lost a ton of lyrics! That hurt.
I still have my rhyme books from the SlaughtaHouse era [1993], and I reread them once in a while. It's like a map of where your brain was at. You can look back at your edits, find ideas you abandoned, laugh at something corny you crossed out. Technology is convenient, but it can never be the same as that.
SD: Do you still feel ambitious, like you have things to prove on a record?
MA: Definitely. I definitely do. And I'll tell you why: because there are always naysayers, and they never go away. They don't realize they fuel me, though. It does feel, especially in some of the big-city markets, like if you're not in paid rotation on commercial radio, you don't exist.
I've been in this game for so long, and I'll still have people come up to me and ask me, "Where have you been?" or "What are you up to?" And I realize they haven't heard anything I've done since 2004! So to have people critique me when they're so oblivious to what I've been doing, I mean, it amazes me, but that's also motivation. So I'm grateful for it. That's the only way to take it.
SD: Very few rap artists can pull off album skits. You're in a league with the Wu-Tang Clan and Ice Cube. What is the secret sauce that everyone else is missing?
MA: I would say you have to make it sound like everything is really happening. The listeners, they know when something sounds fake. They can't put it into words and explain it, but they know. It takes so many details: the ambient sounds, movement cues, how the levels move. You have to spend a lot of time to make it come to life! I call it "the headphone test." You're trying to entertain someone riding the train, bumping your album. I always think about them when I'm mixing a skit.
SD: Here in Burlington, we've seen a lot of legendary hip-hop acts come through in the past two years. Do you think the market for underground rap has been expanding again in America recently?
MA: That's a good question. I want to say no, based on our experience, but I also want to believe it! Stacking up our shows in the United States versus the EU, American shows are less well attended. I don't want to sound ungrateful, but turnout is just less than it could be. Maybe that's bad promotion, though.
SD: You've got one of the widest frames of reference in hip-hop. Who are some of the authors and artists who really influenced you early on?
MA: Really, when I was first trying to write and find my voice, I think the Gil Scott-Heron in my mom's record collection was huge. He was doing poetry over jazz music. After that, it went from other rappers in my neighborhood to just everyone, and I mean everyone. I would soak it up, listening for patterns, listening for new rhyme schemes. I knew, early on, that I didn't want to sound like anyone else in particular, so the best way to avoid that was just listening to everyone.
SD: What new, young rap artists are you digging lately?
MA: Well, I do get exposed to new stuff and I do really like some of it. I really liked Pac Div. They were a West Coast group that never really got their due. I dig Joey Bada$$. J. Cole, he's cool. Who is the big dude with the beard?
SD: Almost definitely Action Bronson.
MA: Yeah, he's cool. Great lyrics, great personality. I feel like Jay Electronica was going to take the game by storm, but he should be on album No. 2 by now. I'm also feeling Your Old Droog, he's a Ukrainian from Brighton Beach. I'm actually going to be doing a song with him. There's so much going on right now — it's an inspiration. I'm not worried about the future.