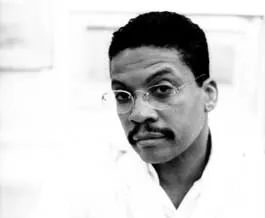 Few musicians can claim any significant impact on the evolution of their field. Keyboardist Herbie Hancock, however, has influenced successive generations in at least three ways. In the mid-'60s, he set the standard for impressionistic post-bop piano work as a member of Miles Davis' last acoustic quintet. The electronic fusion he recorded in the early '70s, particularly the million-selling Headhunters record, continues to inspire legions of jazz-funkateers. And he blazed a trail for the current crop of improvising turntablists with his early jazz-hip-hop merger, 1984's Future Shock.
Produced by bassist Bill Laswell, that album's hit single, "Rockit," made an indelible impression with its companion video, in which Hancock's synths and Grandmixer DMX's old-school scratches were piped into a suburban split-level populated by boogie-ing robot-mannequin hybrids. Now, almost 20 years later, Hancock has again teamed up with Laswell for Future 2 Future, a generation-spanning investigation into the neon-lit sound-world of modern electronica. The new release — on Hancock's own Transparent Recordings — finds the youthful 61-year-old completing the cycle by collaborating with some of his musical descendents, including the X-ecutioners' DJ Rob Swift, Detroit techno lynchpin Carl Craig and English drum-and-bass pioneer A Guy Called Gerald. He also invites some old friends from the jazz world, such as saxophonist Wayne Shorter and drummer Jack DeJohnette.
Hancock arrives at Higher Ground this week backed by the Future 2 Future band, featuring keyboardist and musical director Darryl Diaz, trumpeter Wallace Roney, bassist Matthew Garrison, turntablist DJ Disk and Terri Lynne Carrington on drums, samplers and vocals. In advance of the sold-out show, the legendary pianist gave a phone interview from the road.
Seven Days: Herbie, I think the only thing that's predictable about your music is that you're always doing something fresh and different. What did you have in mind when you started working on your new record?
Herbie Hancock: Well, the idea behind Future 2 Future really came from Bill Laswell. He was the one who pointed out to me that there was this whole new genre of music that young people are carving out, and that a lot of the music I'd done way back in the '70s has been an influence on their work. I didn't know what he was talking about! I thought, how's that possible? But it's flattering to me to be told that the music I did some number of years ago, which had hardly any audience at the time, has somehow had an influence, and is in some way applicable today.
SD: Obviously, you go way back with some of the musicians on the record, but what were you looking for in some of the younger collaborators here?
HH: Actually, Bill selected those musicians. I didn't know who they were. I didn't know anything about this area of music called electronica. The way Bill works, he likes to prepare something and put something on tape before he even approaches the artist, so he was the one who brought in Rob Swift, A Guy called Gerald and Carl Craig to work on this project.
SD: Have you since spent any time checking out more new music in the genre?
HH: I'm still in the process of doing that. I've been on tour a lot, though, and haven't had the time to listen to too many records. But one of the interviews I did some months ago was the kind where the interviewer played some records for me and asked me to critique them and make comments about them, and they were all artists working in the new electronic music. I heard some really interesting things by Bjork, for example. I wrote down the names of several things that really impressed me, but I still haven't had the chance to check them out.
SD: How are you implementing the various electronic effects from the record on the live tour?
HH: Each of the musicians in this band plays the gamut of styles and directions, and they're all eager to look for new and innovative solutions. The bass player, Matt Garrison, has a pedal board with different effects. Terri Lynn Carrington is a perfect drummer for the directions I like to go in, and she's also able to sing some of the vocal parts from the album, and then she also has a sampler and drum machines. In order to play some of this material on tour, it just made sense to sample certain things from the record, because otherwise we wouldn't have enough hands to play them all!
Our trumpeter, Wallace Roney, was able to find just the right kind of pedal board in the middle of the tour, because he was looking for ways to delve into some new sonic areas, too. And we offer a DJ — DJ Disk. He's an excellent musician, and I see his function on the live stage as a combination of a percussionist and that of a synth player… He can play different segments of records for their effect, speeches, words; there's all sorts of different things he can add by manipulating records. And all of the musicians have really good taste. It's not just a matter of being bombarded with everything but the kitchen sink, just because it sounds weird. Quality is… priceless!
SD: What's going on with your Rhythm of Life Foundation?
HH: The Rhythm of Life organization is partnering with the city of San Francisco through Mayor Willie Brown and the Manchester Craftsmen's Guild. These three entities are working together on a project called BayCat, an acronym for Bayview-Hunter's Point Center for the Arts and Technology. We hope to have groundbreaking in the fall for an educational facility in the San Francisco Bay Area.
SD: This is a foundation you helped start, the aim of which is to develop technology as a means towards solving various social problems and helping humanity?
HH: That's right. The idea is to use technology as a tool for addressing social issues that people deal with in their day-to-day lives. What we want to do is actually teach young people computer programming — not just give them pre-written software, but encourage them to develop their own programs to help young people deal with issues like peer pressure, self-identity, the generation gap, problems with sexual identity, you name it, and ask them to come up with ways to use technology to address these things. Their minds aren't jaded into thinking about these things in such a one-dimensional way, and my guts tell me they'll be able to come up with some really original solutions.
It also deals with the digital divide, in that many of the structures that we're building will be attended by people from poor neighborhoods and people who can't access the technology today. We'll be able to instruct them and give them the use of our machines. It's a totally nonprofit venture, so I've been going to manufacturers and asking them to donate not just hand-me-downs, but some really high-end machines for the young people to work on.
SD: Have you yourself used computers much in the composing and production of your music?
HH: Oh, very much so. I got my first computer in 1979, an Apple II Plus, so I've been involved with computers for quite a number of years now. I was kind of in on the ground floor of the technology being applied to music, and since the beginning I've really been interested in utilizing some of the features the technology affords, to broaden the palette of musical possibilities.
SD: I know you've been a practicing Buddhist for years, and I'm wondering how that's enriched your music and, maybe, your life in general.
HH: I've gotten an amazing number of benefits out of the practice over the past 29 years. Recently, though, it's helped me to the realization that being a musician is what I do, not what I am. What I am is a human being. I'm also a father, I'm a husband, I'm a son, a neighbor, a friend, a citizen. And so at this point I'm feeling a freedom that I've never felt before, now that I'm no longer confined to being just a musician. It makes a huge difference in how I view others, too. If I'm a human being, and that's all that I am, then that's all that you are, all anyone is or can be. And yet each of us has something unique and special to bring to the table of life.