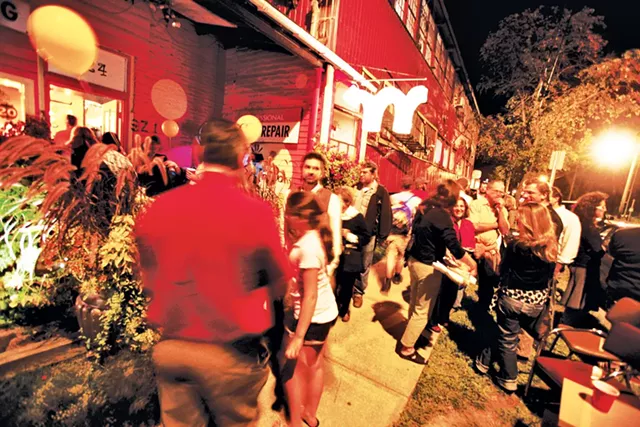 Courtesy of Seaba
South End Art Hop
Have you heard of experiential learning? That's a fancy term for the school of life, and we suggest you embrace it. Your social calendar is just as important as your academic one, so we've compiled a syllabus of grade-A events to get you off campus and out into the community. Pick up the latest issue of Seven Days or visit sevendaysvt.com to keep your planner filled all year long.
FALL
Courtesy of Grace Potter
Grace Potter
South End Art Hop
Friday, September 11, through Sunday, September 13, Pine Street corridor, Burlington. seaba.com
Love art? Love local food? Love crowds? If so, the South End Art Hop is the place for you. This creative convergence draws upwards of 30,000 visitors to Burlington's South End Arts District. There, more than 500 area artists display their work — including rad clothing designs in the famed STRUT Fashion Show. Live music and outdoor sculptures line Pine Street, while food trucks supply tasty eats to fuel your artistic adventures. Come hang with Seven Days at a big party behind the Maltex Building.
Grand Point North
Saturday, September 12, and Sunday, September 13, Waterfront Park, Burlington. grandpointnorth.com
Grace Potter, Vermont's resident rock star, hosts this music fest each September on Burlington's picturesque waterfront. Local talents sound off alongside national acts which this year include the Flaming Lips, Shakey Graves and Marco Benevento.
Vermont International Film Festival
Friday, October 23, through Sunday, November 1, various Chittenden County locations. vtiff.org
Cinephiles keep their eyes glued to the big screen at this annual showcase of international, independent and local flicks. Ten straight days of movies equals lots of popcorn.
WINTER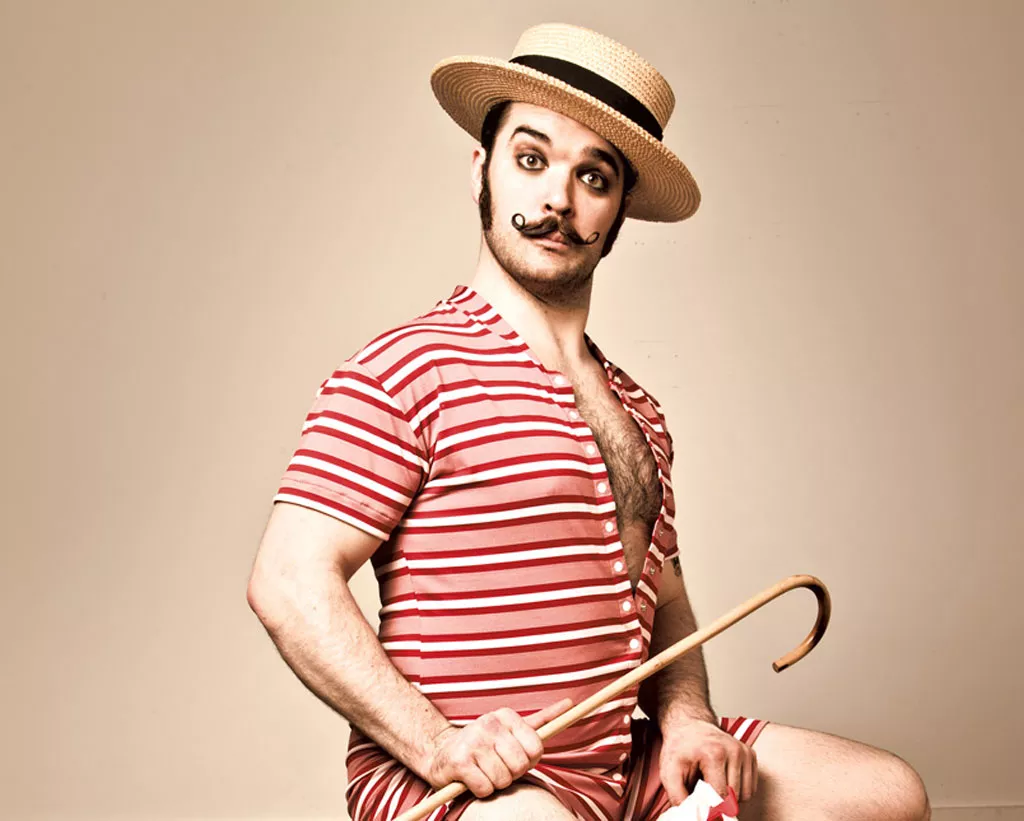 Courtesy of Russell Bruner
Russell Bruner
Vermont Burlesque Festival
Thursday, January 21, through Saturday, January 23, various Chittenden County locations. vermontburlesquefestival.com
Winter in Vermont is ... cold. This steamy soiree heats it up with comedy, sex appeal and over-the-top theatrics. In past years, top talents such as Pink Lady, Scarlett James and Russell Bruner mixed class and sass in one-of-a-kind acts. Local charities benefit from this raucous roundup, so think of attending it as a community service project, or something.
Winter Is a Drag Ball
February, Higher Ground, South Burlington. highergroundmusic.com
Subzero temps are no match for the drag queens and kings at this annual gender bender. The benefit for the Vermont People With AIDS Coalition brings big hair, saucy costumes and plenty of sparkle to the party.
Burlington Winter Festival
A highlight of this frosty fête is the Penguin Plunge, during which costume-clad swimmers dive into frigid Lake Champlain to raise cash for Special Olympics Vermont. Legal? Don't miss the Hotel Vermont Ice Bar, with custom cocktails and an ice luge. Talk about chilling out.
SPRING
Courtesy of onika Rivard
King Tuff at Waking Windows
Waking Windows
Three days, 11 venues and more than 100 bands add up to one festival to remember. Local, regional and national artists descend on the Onion City for a super-hip spring showcase of indie music, art, fashion, comedy and food. The best part of this nonstop party? Every show is within walking distance of the next. Just be careful navigating the roundabout.
Magic Hat Mardi Gras
Late February/early March, downtown Burlington. magichat.net
Burlington transforms into the Bourbon Street of the North at this bayou bash hosted by Magic Hat Brewing. Grab your masks and head to the Church Street Marketplace for live music, beads and a procession of floats down Main Street. This is a family-friendly affair, so the only thing you should flash is your smile.
Green Mountain Comedy Festival
Late May, multiple locations in downtown Burlington. greenmountaincomedy.com
What better way to close out the school year than with laughter? More than 100 local, regional and national comedians dole out gut-busting standup, improv and sketch comedy at this funny fest. Past headliners have included Tig Notaro, Todd Barry and Wyatt Cenac.