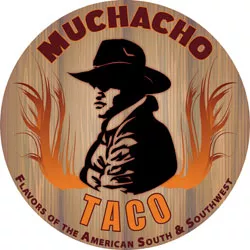 "We've been an ugly little rumor for a long time," Jamie Miller says. As soon as early October, rumor will become reality when Muchacho Taco serves its first meal.
Vermont foodies may recognize Miller, a New England Culinary Institute grad, as the former head cheese maker at Shelburne Farms, president of the Vermont Cheese Council and chef about town at diverse restaurants — including, recently, American Flatbread — Burlington Hearth.
Despite a full dance card, Miller has long talked about starting a taco business. After his designs on two brick-and-mortar spaces fell through earlier this year, Miller purchased a trailer in Maine and spent the summer converting it into a usable kitchen.
The menu will start small: "a very bastardized version of what we eventually want it to be," as Miller puts it. The focus will be on tacos and other foods of the American South and Southwest. An early menu includes tacos with smoked chicken, pork or black beans, dressed with cabbage slaw, homemade salsa, sour cream and lime. Pulled-pork and pulled-chicken sandwiches are joined by a shrimp po' boy and muffuletta. Miller plans to remain open through the winter, when soups — including New Mexico-style green chile served with corn bread — will be a key part of the business.
Pending the inking of a contract, he prefers to remain mum on specific locations, saying, "We do have at least one downtown business interested in having us a couple of days [a week]." Other Burlington companies, Miller says, have asked him to bring the trailer for special events or deliver prepared food to their offices.
Taco watchers can keep an eye out for Muchacho Taco's first and future appearances by following it on Facebook or Twitter.