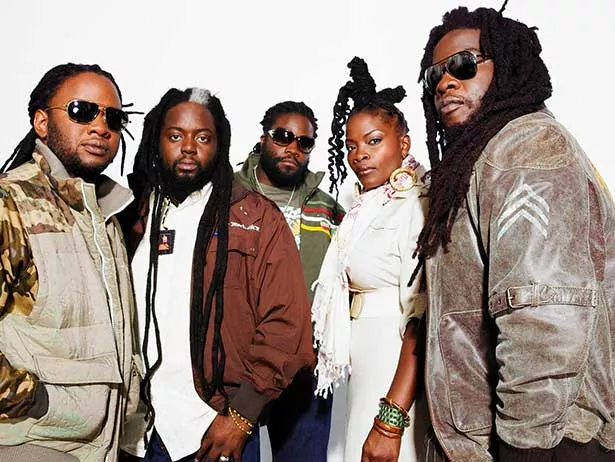 If I were to say to you, "music, booze, a swimmin' hole and the possibility of explosions," what would be the first thing to jump to your mind? A night out with Grace Potter? Not quite. Burning Man? Getting warmer. The Wallow in Clay Hollow Music Festival this weekend in Piermont, New Hampshire? Oh, wow, you nailed it!
At this point many of you are probably saying to yourself, "But Dan, I've never even heard of that particular fest and I've already got plans to go to Festivus this weekend!" Either that or, "Wow, Dan, that was a mildly off-color remark about our little Gracie." Or maybe, "Dude. Burning Man . . . dude." To which I say, "Have fun. Yup. And duuuude!" But if none of the above statements apply to you, perk up your ears (eyes?) and follow the bouncing ball.
Entering its sixth year, The Wallow is a down-home, grassroots music and arts festival devised by a small group of enterprising folks who enjoy the perfect union of music, friends and nature. And who doesn't? However, these folks have also grown disenfranchised by the growing trend of bloated, over-hyped fests that serve more as a celebration of advertising than of music. (Dunkin' effing Donuts Newport Folk Festival? Sigh.) So rather than let corporate stooges "harsh their mellow," as the kids say, they decided to do something about it and started their own two-day music bender.
Much like similar area music festivals Festivus, The Northeast Kingdom Music Festival, et al. The Wallow started very small and has naturally some might say "organically" evolved from an intimate gathering of friends and musicians to a legitimate hootenanny chock-full of music, good vibes and, of course, fireworks. This year will be no exception, with the likes of Granite State jam-rockers The Nearly Normal, Garden State indie-jam ensemble The Scarecrow Collection, Empire State jam-reggae act Slow Natives, the Green Mountain alt-country-not-jam stalwarts Bow Thayer and The Perfect Trainwreck and regional reggae-jam faves Roots of Creation, to name but a few. Festival organizer Neil Robie also promises a few "unpredictable music surprises" as well I'm thinking, jam session?
The fun begins this Friday and runs until the wee hours on Saturday night/Sunday morning. For more info, directions and to buy tickets visit http://www.wallowinclayhollow.com.
EN (AVANT) GARDE!
There's a new music website percolating in the Burlington corner of cyberspace, filling a long overlooked niche for a significant population of VT audiophiles. Called Aether Everywhere, the site is pioneered by sound aficionados Tanner McCuin and Josh LaClair, co-hosts of a Thursday night Radiator show of the same name. Essentially, the site serves as an online community resource for a variety of music genres that, for lack of a better term, fall under the nebulous umbrella of "experimental" music and, as the site puts it, "all the points where they intersect." The website features feeds to "other" music news from around the globe, as well as a discussion forum and a blog dedicated to exclusive AE updates and news.
In addition to being a radio show and online aggregator, AE is also a record label. The imprint currently claims a handful of local artists including Jason Cooley side-project School Bus, SP Koeller (one-third of Burlington "Nu-New Age" trio Oak), lo-fi noise-rock trio The Feeling Crew, and McCuin's own noise/folk/found-sound collective Nest Material. Free downloads are available for all label artists as well as forums and podcasts.
This Saturday, AE presents its grand unveiling, both as a label and website, with a mind-bending show at The Monkey House. Scheduled to appear are dark ambient duo Solah, Jay Blanchard's (Solah) power electronics solo project Von Cosel, and free-improv duo The Le Duo, all of whom reside on the new label. Also on tap are sound collage/field recording outfit Skyscraper and Burlington's A Snake in the Garden.
MI OH MY
Mi Yard: Reggae Night at Nectar's has been a Sunday night staple in Burlington for years. At this point, many of us probably take for granted that it will always be there. As many times as I've promised DJ Big Dog that I'll check it out, I've still never been. The thinking being that it happens every week without fail, so I can always catch it later. Such is the rub with longstanding residencies, I suppose. But this Sunday, I might have to dust off my red, yellow and green T-shirt and head down to what promises to be a "very special Mi Yard" indeed that's how the Nectar's website describes it, and I'm holding them to it. So special, in fact, that this week's installment has been moved upstairs to the newly luxurious digs of Club Metronome.
You see, this week features legendary outfit Morgan Heritage, long hailed as one of the most influential reggae bands on the planet. The band is composed of five offspring of reggae luminary Denroy Morgan and is touring on the heels of its tenth album, Mission in Progress, which spent several weeks atop the Billboard reggae charts.
The quintet's high-energy live act and socially conscious lyricism are a perfect match for Mi Yard. In my numerous conversations with Big Dog, the DJ always makes a point to talk about the positive music he exclusively plays. Folks might be getting' down and dirty on the dance floor, but little do they know they are sweating and grinding to some seriously higher-conscious grooves. It's kind of like morality by osmosis, I imagine.
In any event, chances to catch a reggae band of this caliber in such an intimate setting are few and far between, even in the island nation of Burlington. Tickets are available at www.flynntix.org.
BATTERIES NOT INCLUDED
This just in from the Dept. of Great Band Names: Brooklyn-based experimental rock duo Batter Recharger are swinging through Vermont for a pair of dates on their four-month U.S. tour. The husband-and-wife band claim a variety of influences, from Neil Young to Roy Orbison and Slayer to "Portuguese kid rap." Really. The result is a high-octane blend of blues-inflected rock with healthy punk sensibilities. From what I've heard, it is safe to assume that these two put on one hell of a rollicking live show. See for yourself this Friday at Radio Bean and again at Nectar's as part of the venue's ongoing Rock Tuesday with Big J and The Unkempt Hair, Sourboy and L. Dora.
DEPARTMENT OF CORRECTIONS
Last week's CD review of Burnt MD & Tha Professor regrettably included a small bit of misinformation. Namely, that DJ Touchphonics, formerly of The Loyalists, is a San Francisco native. He's not. Though he currently resides in the Bay Area, dude was born and raised in Essex. Seven Days wholeheartedly apologizes to Burnt MD, Tha Professor, Touchphonics and the Town of Essex.